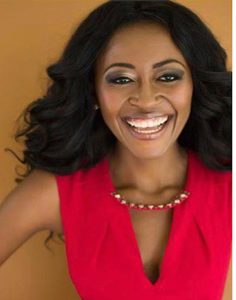 SIRI PREMIER EYECARE announces the opening of their new primary eyecare office in Cambridge. This optometric woman-owned practice brings a unique approach to eyecare that is comprehensive, compassionate, and fashionable. Dr. Siri believes that "eyecare is healthcare and the eyes can be a mouthpiece for the body."
At SIRI PREMIER EYECARE every encounter is focused, and solution driven while ensuring a comprehensive examination. Dr. Siri believes in preventive medicine and lays a strong emphasis  on patient education and nutraceuticals.

SIRI PREMIER EYECARE is owned by "the people's optometrist", Dr. Eleanor Siri. She practiced in Salisbury, MD for over three years and finally decided to open SIRI PREMIER EYECARE in Cambridge. She obtained her undergraduate degree from Salisbury University and proudly serves on the Advisory board of the College of Health and Human Services school at Salisbury University. Dr. Siri attended optometry school at Salus University, PA with extensive training at the VA Medical Center in Baltimore. She is the current President of the Eastern Shore Optometric Association under the Maryland Optometric Association (MOA).
Dr. Siri is known for her compassion, thorough eye exams, and patient education with passion. She's a blogger, an advocate for diabetic eye exams, and an active member of the American Diabetic Association. Dr. Siri loves to golf and is a dedicated mother to her teenage daughter and to fur son "Blu." To learn more about SIRI PREMIER EYECARE, contact Dr. Siri's office at 443-515-9278 or email  hello@siripermierec.com.
"#EyesOnTheShore"