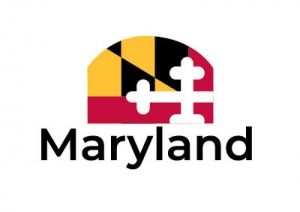 Message from Special Secretary
Rhee
As 2022 draws to a close, I applaud all our minority, women, and veteran small business owners who have successfully navigated another challenging year. Keeping your doors open and taking care of your customers is an admirable achievement. As you look forward to 2023, I encourage you to learn how two important pieces of legislation at the federal level will present opportunities for you here in Maryland. The first is the Infrastructure Investment and Jobs Act of 2021. It represents a historic investment to modernize roads, bridges, transit, rail, ports, airports, broadband, drinking water, and wastewater infrastructure across the country. The second is the Inflation Reduction Act of 2022. It calls for $300 billion investment in deficit reduction and $396 billion in energy security and climate change programs over the next 10 years. Implicit in both Acts is the federal government's responsibility to plan, coordinate, and monitor the impact of support for socially or economically disadvantaged businesses. The funds allocated through these programs will touch many businesses. Do all you can to make sure yours is one.
Wishing you a happy holiday season and a prosperous new year!
Jimmy Rhee
Special Secretary
Holiday Open House
December 3, 2022
Governor Larry Hogan and First Lady Yumi Hogan invite all Marylanders and their families to  join them for their final Holiday Open House on Saturday, December 3 from 1-4 p.m. at Government House in Annapolis. The event is free of charge, open to the public. No reservations are required and refreshments will be distributed. The First Family asks guests  to consider bringing unwrapped toys, which will be donated to those in need during this holiday season. The Maryland State Police will be collecting donations under a tent by the front gate. Holiday ornaments, designed by the First Lady and provided by the Foundation for the Preservation of Government House of Maryland, will be available for purchase. Proceeds help support and maintain the historical significance of Government House with repairs, remodeling, and preservation. Guests may park in the Bladen Street garage, which does not charge on weekends, or in other garages located on Main Street and West Street.
For Your Information
Ready, Set, GROW!
We are closing out 2022 with a virtual Ready, Set, GROW! Procurement Connections Workshop. Join us online on December 6 at 10 am and meet buyers from five state agencies. You'll learn what they are buying right now and what's in their pipelines. We'll also share great information on Maryland's small, minority, women, and veteran procurement programs along with insights for mining public data to help with your business development efforts. Register in advance to reserve your "seat." Our guests for this event are:
We Want You!
We continually share information curated specifically for small, minority, women, and veteran-owned businesses on our social media platforms. We'll inspire you with our #MotivationMonday series and connect you to a broad range of small business resource organizations. We also share information about loan programs and funding opportunities as well as small business events and training programs. Please join our social media community and follow us on Facebook and Twitter.