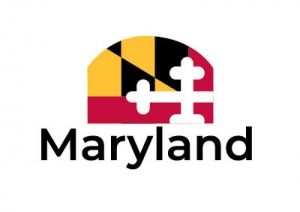 Message from Special Secretary
Rhee
The Power of Kindness
In the midst of the public health and economic struggles impacting all our lives, we have the opportunity to strengthen relationships and increase our personal level of satisfaction through simple acts of kindness. We are social beings, and caring for others is instinctual. Even though we have realigned our daily activities, we are still witnessing beautiful acts of generosity and consideration for others like sewing masks, distributing food, donating blood, or checking on senior neighbors. No act of kindness is too small. 
I'd like to thank my colleagues in the Governor's Office on Service and Volunteerism for all they are doing to curate donation and volunteer opportunities for Marylanders. I also want to acknowledge the great work being done across state government. Many agencies, like the Departments of Health, Labor, Commerce, Education, and Aging, are working hard to serve the citizens of Maryland during this time of great need. The strong leadership provided by Governor Larry Hogan and the entire administration is a blessing to us all.
Please contine to follow the governor's directives, and visit the Marylanders Serving Marylanders web page to see how you can spread some kindness. We are all in this together. 
Marylanders Serving Marylanders
Jimmy Rhee
Special Secretary
For Your Business
Maryland Business Relief Wizard
Small business owners impacted by COVID-19 are trying to determine their eligibility for the numerous state, local, and federal assistance programs being offered. That task has been made easier thanks to a new website:  The Maryland Business Relief Wizard. This free online tool has been designed to streamline the evaluation process and connect businesses with the resources and programming for which they are eligible.
To participate, simply visit the website, accept the Terms & Conditions, then complete the brief business questionnaire. You'll receive a curated list of programs and resources that are relevant to your organization. 
Partners and contributors to  the Business Relief Wizard include Howard County Economic Development Authority,  Mindgrub, BTS Software Solutions, Maryland Department of Commerce, Howard County Chamber of Commerce, Maryland Tech Council, Maryland Chamber of Commerce, IBM, and various industry subject matter experts including KatzAbosch, Capital Services, and Offit Kurman Attorneys at Law. It will be updated regularly as new programs become available or existing programs change in availability. 
Maryland Business Relief Wizard
eMMA Vendors Offering COVID-19 Supplies
In response to the COVID-19 pandemic, the Maryland Department of General Services' Office of State Procurement has introduced a new Request for Information (RFI) template in eMaryland Marketplace Advantage (eMMA).
Registered vendors can use the RFI to provide information on their ability to provide hospital and medical supplies, personal protective equipment (PPE), and other related supplies and equipment required to assist with the response to the COVID-19 pandemic. T
his template is focused on the most critically-needed items including ventilators, N-95 masks, facial protection, medical grade hospital beds, and general PPE. Vendors will be asked to provide information about quantities available, shipping capabilities, country of origin, and product-specific information (e.g., OEM part number, etc.).
If your company would like to be considered as a vendor to the State of Maryland for COVID-19 supplies, please register as a vendor in eMMA or update your existing vendor profile. Select the products and services code "42000000 – Medical Equipment and Accessories and Supplies." To access the RFI from the home page without logging in, select "Public Solicitations," then enter "COVID" into the "Keywords" box and perform a search. The RFI template is titled "COVID-19 Emergency Medical Supplies," ID #BPM019116. 
eMaryland Marketplace Advantage (eMMA)
Stay Informed 
It's important to stay informed, and to do your part to stop the spread of disinformation. Be sure you're getting information from trusted resources that are reliable and up-to-date. Here are some great websites regarding Maryland's response to the coronavirus pandemic.
COVID-19 Pandemic: Orders and Guidance
Coronavirus (COVID-19) Information for Business