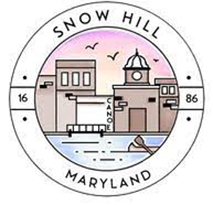 The Town of Snow Hill invites all to Sturgis Park for ice skating and the annual Holiday Tree Lighting ceremony to officially kickstart the holiday season on Black Friday at 5:30pm.
New this year is the addition of an Ice-skating rink under the Sturgis Park Pavilion, open to the public to enjoy while taking in a view of the Pocomoke River, for $5 per hour, which includes skate rental.
The times are as follows:
November 26th – 5pm – 8pm
November 27th – 3pm – 6pm
December 3rd – 5pm – 8pm
December 4th – 12pm – 3pm
December 11th – 11am – 5pm
December 12th – 12pm – 4pm
December 17th – 5pm – 8pm
December 18th – 12pm – 3pm
December 22nd – 6pm – 8pm
December 27th, 28th, 29th & 30th – 4pm – 8pm
The tree lighting ceremony will be celebrated with a unique man-made tree located in Sturgis Park on November 26th at 5:30pm. Local businesses will be participating with Black Friday Sales and celebrating the occasion with their own holiday decorations.
The Itinerary for the tree lighting ceremony will begin with musician Nick Haglich and a visit from longtime local Santa, Richard Mills, followed by an invocation and a welcoming speech to the ceremony. Afterwards, a countdown will initiate for the lightning of the tree, with all the other park decorations to be lit at the same time as the tree. The Town Manager, Rick Pollitt, will then read "Twas the Night Before Christmas" aloud. And finally, to conclude the ceremony, Margot & Gabe Resto will perform a few holiday songs, and invite all to join in a sing-along of "We Wish You A Merry Christmas." The ceremony is expected to conclude around 5:45pm, but skating will continue, and hot cholate will be served under the pavilion.
More info: email Lorissa McAllister at lmcallister@snowhillmd.com or call 410-632-2080