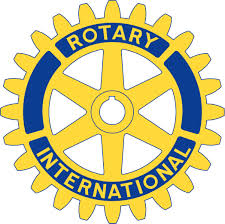 The Rotary Club of Salisbury is pleased to welcome to its Thursday, August 8 meeting Dr. John Gaddis, Superintendent of Schools for Somerset County Maryland.
Dr. Gaddis, now in his 30th year in public education, has been a highly successful elementary classroom teacher, an assistant principal, a coordinator of technology, a principal, and an assistant superintendent of instruction in the Worcester County Public School System.
In 2013, he was appointed Superintendent in Somerset County and was reappointed to his second term in 2017.  In October of 2018, Dr. Gaddis was named Maryland Superintendent of the Year.
Annually, The Rotary Club of Salisbury channels nearly $90,000 back into our community through the support of agencies and causes including: Boy Scouts, Girl Scouts, scholarships for local high school and college students, Fruitland Fire Department, Christian Shelter, Wicomico County third grade dictionaries, RYLA, Easter Seals Camp Fairlee, MAC, Inc., Meals on Wheels, Parsons Home, Polio Eradication (Global), Fruitland Community Center, HALO, Wicomico County Library, The Salvation Army, Mission of Mercy, the construction of wheel chair ramps and much more.
The Rotary Club of Salisbury meets every Thursday at 6:00 p.m. in the Rotary Scout and Community Center at 1715 Riverside Drive in Salisbury.  To learn more about the Rotary Club of Salisbury or to obtain membership information, please contact Membership Chairman Ginnie Malone at 410-251-6188 or GMalone@cbmove.com or visit the club's website at www.rotarysalisbury.org.