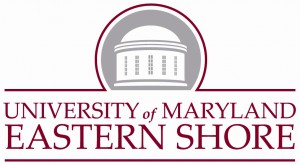 PRINCESS ANNE, MD – (October 25, 2019) – Mike Beatty, director of the USDA Office of Partnerships and Public Engagement in Washington, D.C., will give the keynote address Saturday, November 2, during a luncheon program as part of the University of Maryland Eastern Shore's Small Farm Conference.  The conference is in its 16th year.
Beatty guides the Office of Partnerships and Public Engagement, which develops and maintains partnerships focused on solutions to challenges facing rural and underserved communities in the United States, and connects those communities to the education, tools, and resources available to them through U.S. Department of Agriculture programs and initiatives.
Prior to his tenure at USDA, Beatty served as the president and CEO of Great Promise Partnership, a public-private partnership that equips at-risk students in Georgia to complete high school while gaining real-world job skills.  He holds a bachelor's degree in political science and government from the University of Georgia, College of Education.
UMES' Small Farm Conference "Sustaining Small Farms…360 Degrees" takes place November 1 and 2.  This year's conference includes an all new Industrial Hemp Pre-Conference October 31, from 9 a.m. to 5 p.m.  Experts from the industry will provide
information on hemp production and processing, marketing and laboratory analyses, and the legal and regulatory aspects of industrial hemp.
Other highlights include a farmer's market on Friday, from 1-5 p.m. at UMES' Student Services Center.  Local farmers will sell the best of Delmarva's produce, value added products and baked goods.  Back by popular demand are two food preservation classes, dehydrating herbs and canning apple butter, on Saturday's agenda. An expanded exhibitor and vendor tradeshow features agriculture agencies, agri-businesses and organizations committed to supporting small-scale agriculture in Maryland and especially the Delmarva Peninsula.
Registration per person is $60 for Friday and Saturday, $30 for one day.  Best value prices are offered for $100 for a party of two for Friday and Saturday and $80 for both the Hemp and Small Farm Conference.  Register by visiting umessfc2019.eventbrite.com.  For more information, call 410-651-6070/6693 or email blrogers@umes.edu.