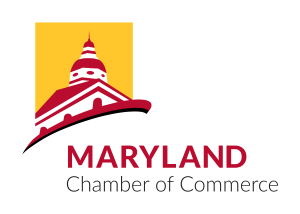 A government shutdown occurs when Congress fails to pass a spending bill to fund the federal government. A shutdown imposes detrimental impacts on Americans and businesses across the country. The U.S. Chamber of Commerce is calling on Congress to work together to pass a bipartisan budget to avoid a shutdown and its damaging consequences.
Should a shutdown occur, 57,000 small business vendors that rely on federal contracts and 1,972,296 active duty and military reservists would not be paid on time. E-Verify cases would not be processed, delaying as many as 1.8 million workers from receiving necessary authorization to begin working. An estimated 400,000 new business applications would not be approved, nor would roughly 5,000 SBA-backed loans be processed.
To see the impact a government shutdown would have in your state, click on or select your state below.
Thousands of individuals in Maryland would be affected if the federal government shuts down.
49,100
Active duty and military reservists won't receive their paycheck on time.
2,900
Small businesses that provide goods or services to the federal government won't be paid this month.
8,300
New business applications that were filed this month won't have IRS staff available to help them navigate any problems in getting an employer identification number.
37,500
Workers' employment authorized through the E-Verify process would be delayed.
5
Small businesses that will not receive an SBA-backed loan this month.
A government shutdown would also impact more than American businesses. New patients would no longer be accepted into potentially life-saving clinical research trials. The hiring of federal law enforcement officials would come to a halt. National parks, vital for generating revenue in local communities, would close. Read the real life stories of what Americans endured during the 2018-19 government shutdown here.
The U.S. Chamber is committed to supporting businesses and our nation's system of free enterprise. We call on Congress to work together now to pass the budget and spare our nation from the pains of a government shutdown.