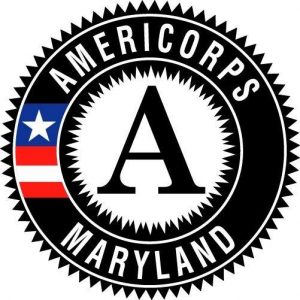 SALISBURY, MD—During the 2019-20 academic year, Salisbury University's School of Social Work formed a pilot partnership with ShoreCorps, SU's oldest AmeriCorps program, to provide service opportunities for a select group of undergraduate social work students.
The pilot program's success has led this year to an expansion to 94 undergraduate and graduate students completing their field placements in non-profit and government agencies on Maryland's Eastern Shore this academic year.
Social work students use their internship experience to benefit their communities as they fulfill ShoreCorps requirements and gain applicable knowledge and skills. Recognized as AmeriCorps service members, the students receive a $1,311 education award upon completion of 300 hours and build their resume and professional persona for future internships and job opportunities.
"Serving for AmeriCorps was a wonderful experience as I completed my field placement at Westside Intermediate School last year," said Jordan Duley of Mt. Airy, MD, a participant in the pilot program. "I felt proud to be a member and to serve in the community. I am currently still a member of AmeriCorps while I am completing my master's degree at SU, serving at Maple Shade Youth and Family Services. AmeriCorps is a wonderful program that serves our communities here on the Eastern Shore of Maryland."
"It was a very rewarding program that encouraged learning and volunteering," said M.S.W. student Lindsy Barnabae of Catonsville, MD. "I would highly recommend others to participate in the program."
This year's social work partnership provides $123,234 in financial support for enrolled students and will leverage more than 28,000 hours of direct service.
ShoreCorps also is strengthening partnerships with other programs at SU. An expanded ShoreCorps partnership with the Samuel W. and Marilyn C. Seidel School of Education will enable 30 students to provide 9,000 of direct service to schools and other education centers on the Eastern Shore. These students will each receive a portion of the $39,330 in total tuition support.
Now in its 26th year, ShoreCorps is funded through the Governor's Office on Service and Volunteerism. The 2020-21 program will provide more than 66,000 hours of direct service to nonprofit and government agencies serving communities across Maryland's Eastern Shore, and more than $275,000 in member tuition support through the Segal Education Award.
For more information visit the ShoreCorps webpage at www.salisbury.edu/AmeriCorps.