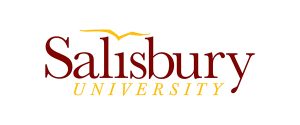 Salisbury, MD – Affordability and return on investment combine to form one of the strongest pillars of a Salisbury University education.
That's why SU's Financial Aid and Scholarships Office encourages all students applying to SU, as well as current SU students, to fill out the Free Application for Federal Student Aid (FAFSA).
"With information from the FAFSA, SU can make sure incoming students have the most financial aid resources possible, from federal grants and loan opportunities to any SU scholarships for which they may qualify," said Allen Koehler, assistant vice president for enrollment management.
"The FAFSA also can help students qualify for grants and loans for which they otherwise may not be eligible. This includes aid that does not need to be paid back, such as our institutional programs like the Sea Gull Pell Promise, SU Fund, and Maryland Success Grant. It all adds up to more ways to save on a quality education."
FAFSA applications for the 2023-24 academic year open Saturday, October 1. Students (and parents, if applicable) can log into the application at https://studentaid.gov/h/apply-for-aid/fafsa and file using their 2021 tax information.
Here are five things to keep in mind when completing the 2023-24 FAFSA:
Gather FSA ID, 2021 W-2 forms, 2021 tax returns and asset information. More documents may be needed depending on individual circumstances. On average, the FAFSA takes 30 minutes to complete.
If eligible, use the IRS Data Retrieval Tool to safely import 2021 tax information. The data retrieval tool makes the process a lot easier and reduces the chances of being selected by U.S. Department of Education for verification.
Priority funding deadline for SU institutional aid and Maryland state aid is Wednesday, March 1. Some aid funds are awarded on a first come-first served basis. Other state deadlines are available at https://studentaid.gov/apply-for-aid/fafsa/fafsa-deadlines.
Provide SU's federal school code (002091) on the FAFSA to ensure SU receives your FAFSA information.
Those submitting may check the status of their online FAFSA to receive a Student Aid Report from the U.S. Department of Education a few weeks after submission.
For more tips on completing the FAFSA, visit https://studentaid.gov/apply-for-aid/fafsa/filling-out.
To apply to SU, or find out more about what the campus has to offer, visit http://www.salisbury.edu/admissions. Prospective students can estimate their financial aid package, including scholarships they may qualify for, by using the Net Price Calculator at http://www.salisbury.edu/afford-college.
Learn more about how SU students and faculty are exploring opportunities for greatness and making tomorrow theirs at http://www.salisbury.edu.