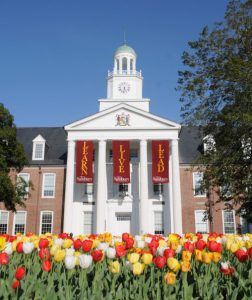 SALISBURY, MD—The Salisbury University Jazz Ensemble presents its annual winter concert in a virtual performance available 7:30 p.m. Thursday, December 10.
Directed by Jerry Tabor, the ensemble performs "This Masquerade" by Leon Russell, "Triste" by Antonio Carlos Jobim and "Little Sunflowers" by Freddie Hubbard, among other works.
The performance features small-group contemporary jazz with Joshua Adewumi on saxophone, Drew Creed and Shane Peters on guitar, Grant Gabriele on bass and Timothy Adekanmi on drums.
The concert is free and available to the public. To register visit the box office website at https://www.salisbury.edu/academic-offices/liberal-arts/music-theatre-and-dance/performing-arts-box-office.aspx.
For more information call 410-548-5588 or visit the SU website at www.salisbury.edu.