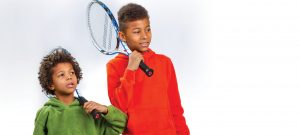 SALISBURY, MD – Wicomico County Recreation & Parks' Summer FUNdamental sports programs aim to teach the basics of Golf, Tennis and Tee Ball in a fun and positive environment.
Participants of each program will take part in age-appropriate drills to help develop their skills and increase their knowledge of the sport.
The FUNdamental Golf program is for children ages 7-15. It takes place at the Elks Golf Club on Thursdays, June 24-Aug. 5. Participants are asked to bring their own clubs.
FUNdamental Tennis is open to boys and girls ages 7-15. Located at Billy Gene Jackson Sr. Park, the session takes place from 8-9 a.m. on Saturdays, June 26-Aug. 3. Participants should bring their own racket.
The FUNdamental Tee Ball session is open to children ages 4-6. The program takes place June 26-Aug. 7 from 8-9 a.m. at Billy Gene Jackson Sr. Park. Participants should bring their own glove.
Registration fees for each program are $25 per participant.
Registration is available at the Wicomico Civic Center box office (Monday-Friday, 9 a.m.–6 p.m.) and online at www.WicomicoRecandParks.org. Contact Andrew Bugas at 410-548-4900, ext. 113, or email abugas@wicomicocounty.org.