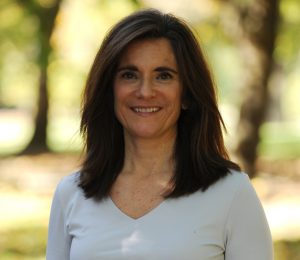 SALISBURY, MD—Dr. Jill Caviglia-Harris, professor of economics in the departments of economics, finance and environmental studies at Salisbury University, recently received a $108,000 research grant from Resources for the Future (RFF) and the National Aeronautics and Space Administration (NASA).
     Satellite data is used to monitor and enforce deforestation limits in accordance with the Brazilian Forest Code. Caviglia-Harris is leading a team that will estimate how much deforestation would have happened had satellite data not been available and the consequences of such differences.
     "This will be the first study to estimate the amount of avoided deforestation resulting from the use of satellite images to support the Forest Code," said Caviglia-Harris. "Our contributions will add to the limited evidence on whether and how the availability of satellite imagery has helped protect designated areas, and the even thinner literature on the benefits of monitoring deforestation to inform climate change policy and commitments."
The project team includes Drs. Andrew Bell (New York University), Trent Biggs (San Diego State University), Katrina Mullan and Thaís Ottoni Santiago (University of Montana), Erin Sills (North Carolina State University) and Thales West (New Zealand Forest Research Institute).
     The grant is one of three awarded nationally by RFF, totaling $300,000, which will quantify the benefits of using satellite data in decisions that improve socioeconomic outcomes for people and the environment.
     A nonpartisan nonprofit organization created in 1952 from a presidential commission mandate, RFF is a research institution examining the use of natural resources while focusing on improving both environmental and economic outcomes.
     For more information call 410-543-6030 or visit the SU website at www.salisbury.edu