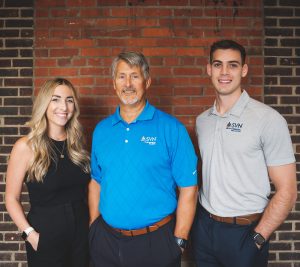 Salisbury, MD – SVN | Miller Commercial Real Estate and The McClellan Team were recently featured in the Real Leaders Magazine for leasing 25,000 SF in Oak Ridge Commons, the new home for the Perdue Henson Junior Achievement Center.
Real Leaders Magazine is a Certified B-Corporation leadership platform that includes the magazine and a podcast. The vision of Real Leaders is "A future where every generation leaves the world far better than they found it." For more information about Real Leaders Magazine, visit real-leaders.com.
The Perdue Henson Junior Achievement Center is going to provide students from six counties on the Eastern Shore of Maryland and one county from the Eastern Shore of Virginia with experiential learning of financial literacy, work readiness, and entrepreneurship.
There are multiple programs within the Perdue Henson Junior Achievement Center. The Junior Achievement BizTown will allow fifth graders to become business leaders, consumers, and employees where they will learn what it takes to run a successful business, manage personnel and business finances, and work as a team. To help with this program, Junior Achievement has leased spaces out to local businesses that the students can work with. The second program is Junior Achievement Finance Park. This program teaches middle and high school students about personal finance where they will be given a "life scenario", then visit the different store fronts and obtain information about making decisions about their expenses.
"The Center is designed to increase graduation rates, soft skills, economic growth, opportunities, social mobility, confidence, and financial stability, benefiting the community as a whole." Salisbury, MD is now one of only 58 cities throughout the U.S. to have a facility like this. During each school year, over 10,000 students will be able to attend and benefit from this center. For more information about Junior Achievement of the Eastern Shore, visit easternshore.ja.org.
If The McClellan Team can assist you with any commercial real estate needs, call 410-543-2428 or email john.mcclellan@svn.com.