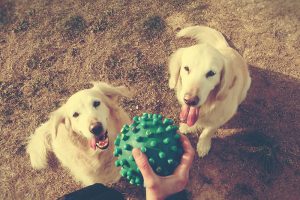 SVN | Miller Commercial Real Estate and Kevin Maggiacomo President and CEO of SVN International, will present the City of Salisbury and Mayor Jake Day with a check to benefit the Downtown Bark Park.
The presentation will be held at noon on Tuesday, September 24, 2019 at the project site next on the river next to Brew River. All are invited to come out and share the success of our community. Furry friends are welcome and encouraged to join in the celebration!
On July 1st, the City of Salisbury and SVN Miller Commercial Real Estate announced a crowdfunding campaign to support the creation of a new dog park in Salisbury. The goal of $5,000 was accomplished in just over a month with a final total of $5,125 raised by 80+ patrons. SVN | Miller Commercial Real Estate will be matching the goal of $5,000 with SVN International also donating $5,000. The grand total of money raised was $15,125!
Proposed specs for the park include 3 benches for puppy parents, a combination of grass, turf, and crushed granite for off leash running, a doggie water fountain, and aluminum fencing with "puppy protection" bottoms and an airlock to surround the approximately 4,000 square feet of property running alongside the Wicomico River. Funds raised through this campaign will directly fund the amenities the future park will offer.
Off-leash dog parks are great for dogs, but they serve to benefit the community as well. Routine exercise and socialization prepare your dog to meet new friends at ease in numerous social settings. The multiple Doggie Bag Stations will encourage proper waste etiquette, keeping the downtown area clean. Socially, pet parents will have an added opportunity to meet their neighbors and stimulate Salisbury's communal spirit.
For more information about the campaign and SVN Miller, please visit our website at www.SVNmiller.com
#svngivesback #sbybarkpark