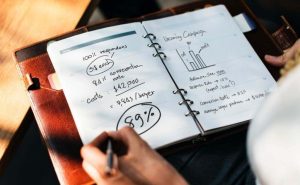 Tuesday, May 23, 2023 | 10 a.m. – 12 noon
Are your pricing strategies competitive? Pricing impacts so many aspects of your business: profit margins, customer perceptions (retention & attraction), and competitive differentiators just to name a few. What aspects impact your pricing decisions? How often are you evaluating your existing prices? What role does costing and negotiations play? Join us for a deliberate and strategic exercise in identifying and assigning the ideal price for your products and services.
Who should attend? Small, minority, women, and veteran business owners and entrepreneurs who are ready to improve their pricing strategy skills.
Your instructor is Russell C. Teter III, CVB, MBA / Technology Management / Certified Executive Coach & Facilitator / Director of Training – Small Business Development Center at the University of Maryland.