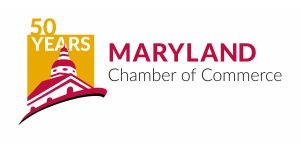 A hearing has been scheduled in the Senate next week on Senate Bill 210, legislation that provides that businesses, educational institutions, and healthcare facilities that act in compliance with all federal, state, and local statutes, rules, regulations, executive and agency orders related to COVID-19 shall be held immune from civil liability for a COVID-19 claim unless gross negligence or intentional wrongdoing can be proven.
EMPLOYERS FOLLOWING PROPER GOVERNMENT AND HEALTH DEPARTMENT GUIDANCE SHOULD NOT BE SUED OUT OF BUSINESS. URGE YOUR LEGISLATORS TO PASS SENATE BILL 210.
Businesses of all types and sizes, educational institutions and nonprofit organizations are working hard to protect employees, customers, students, and everyday Marylanders from exposure to COVID-19 in an environment often filled with incomplete and inconsistent information. The growing risk of opportunistic lawsuits against these organizations poses a significant barrier in our ability to reignite Maryland's economy.
As the private sector contributes to COVID-19 response, it faces liability challenges. As a result, businesses require protection from frivolous lawsuits so that they can get Maryland back on the path to economic recovery. Without it, they face unfounded threats of legal action that could wind up costing thousands of dollars at a time when they need every financial resource available to keep their doors open and Marylanders employed.
UPCOMING HEARING
SB 210 is scheduled for a hearing in the Senate Judicial Proceedings Committee on Tuesday, January 26 at 1:00 p.m.
ACTION REQUESTED
PLEASE CONTACT YOUR LEGISLATORS and urge their support for SB 210 providing liability protection for businesses. Feel free to use the advocacy document linked below in your outreach. Click on the button below to be directly connected with your legislators, or text SB210 to 52886.
If you have any questions, please contact Ashley Duckman at aduckman@mdchamber.org or (410) 269-0642 ext. 1112.