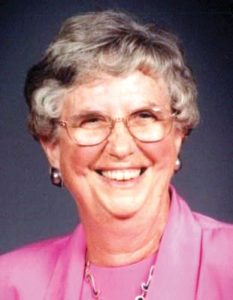 SALISBURY, MD – September 9, 2021 – Coastal Hospice has been the recipient of a $33,729.90 gift, made by the estate of Margaret Toadvine. Ms. Toadvine passed away last December at the age of 90, and selected Coastal Hospice as one of the charities she chose to support through her estate.
Her personal representatives commented at the time of the donation, "Coastal Hospice was selected by Margaret as she valued how you served members of the community and their loved ones. Margaret consistently helped others by serving in many roles during her lifelong membership at St. John's United Methodist Church, coordinating the annual fruit baskets for Coastal Hospice patients, and serving as a member and officer of Quota International for many years."
"Margaret chose to make annual donations to Coastal Hospice and certainly didn't know that she would require your services during the last three months of her life," continued her personal representatives. "She was also a breast cancer survivor and truly appreciated the work you do."
Ms. Toadvine was a member of Quota International, a service club which in this region helps to support the annual Coastal Hospice Santa Run through the packaging of fruit baskets to be delivered to patients during the holidays. She also made it a point of making an annual donation and volunteering her time with Coastal Hospice for many years.
Upon receiving the donation, Tammy Patrick, Director of Advancement for Coastal Hospice said, "Ms. Toadvine's generosity will help many people who need some form of charitable care at Coastal Hospice, and her forethought to include us in her estate will make a tremendous difference."
To learn more about Coastal Hospice, its services and the many ways people can donate, please visit www.coastalhospice.org.
About Margaret Toadvine
Margaret received a Bachelor's degree from the former Salisbury State Teachers College, now Salisbury University. She attended Johns Hopkins University and completed the required accounting certificate program. She passed the Maryland Certified Public Accountancy exam with second highest score in 1964. Margaret was a CPA in public practice and retired as a partner in the accounting firm, now operating as Wigglesworth, Layton, Moyers and Chance. She served as Treasurer for St. John's United Methodist Church Endowment Fund and Quota International for many years. Margaret also volunteered for Coastal Hospice and sat with patients to provide caregivers a break. Margaret enjoyed traveling the world and will be remembered fondly by those that knew her.