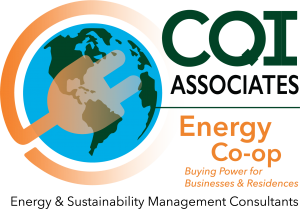 Have you looked at your utility bill lately? Rates are going through the roof!
Unprecedented temperatures, the war and the economy continue to escalate utility prices to historic levels. CQI's 25-plus years of experience with proven results provides the best option for stabilizing your utility expenses. There is no better time for members to enroll in the Chamber Energy Purchasing Cooperative Program and gain price stability, budget control and peace-of-mind.
The Salisbury Area Chamber of Commerce has partnered with nationally recognized energy management experts, CQI Associates, to administer and manage the Chamber Energy Purchasing Cooperative. Competitive rates are obtained by leveraging aggregated usage from members of 23 Chambers of Commerce. The group purchasing power allows members to receive lower rates than they could typically attain on their own.
Since 2004, the Cooperative electricity rates have been lower than both market rates and the weighted annual utility standard offer service rates. During our previous campaigns, participants saw an average annual savings of $4,000. Natural gas rates were also lower on average than market rates and utility monthly winter peak indexed rates.
To learn more about the purchasing cooperative visit the chamber website  or contact Joe Tabeling at joe@cqiassociates.com or (443)-472-3870.