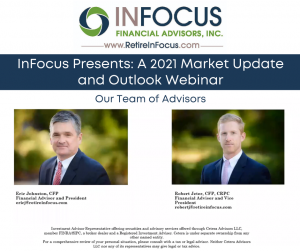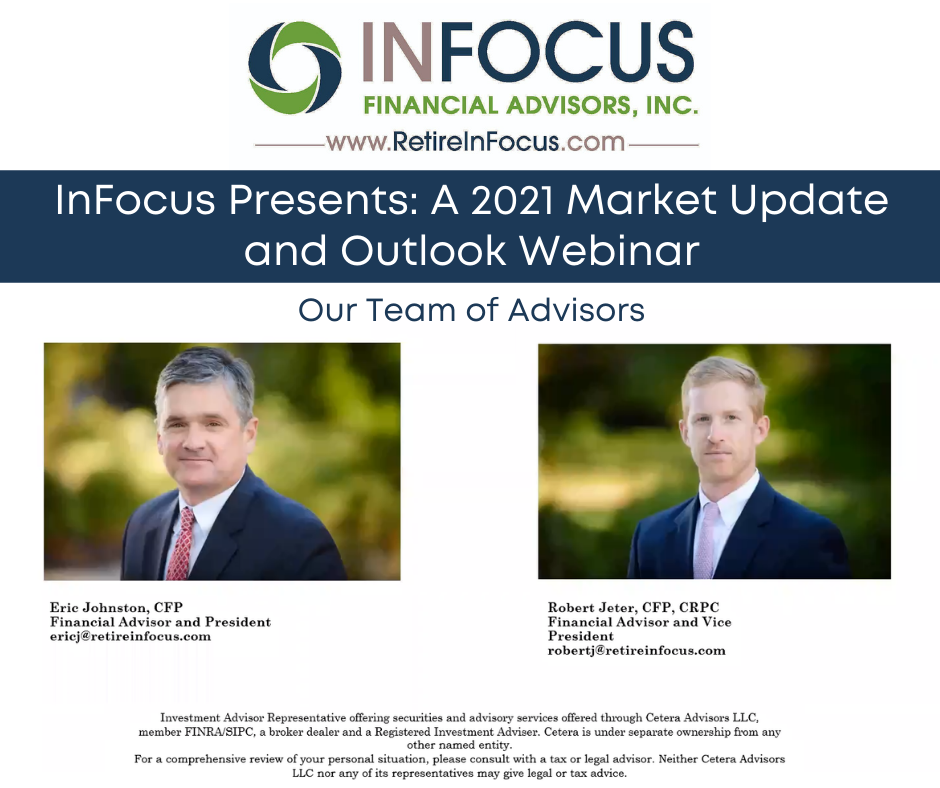 SALISBURY, MD – January 26, 2021 – The SACC and Chamber member InFocus Financial Advisors, Inc. hosted a webinar titled "2021 Market Update and Outlook."  InFocus principals Eric Johnston and Robert Jeter presented an overview of where we have been financially in 2020 and what challenges and opportunities are on the horizon for 2021.
This new year will likely throw a few economic curveballs. The national and global economy is changing as a result of a much different financial situation given the COVID-19 pandemic.
The first quarter of 2020 was about as solid a quarter as the country has seen in decades. The country was at full employment, inflation rates were low, the 2017 tax cuts were taking full effect for businesses, and then the volatility of COVID hit in March. The U.S. economy was in a free fall. With that, the end of the second quarter of 2020 was the ninth most robust since 1926! COVID relief dollars helped ramp up the economy and temper unemployment.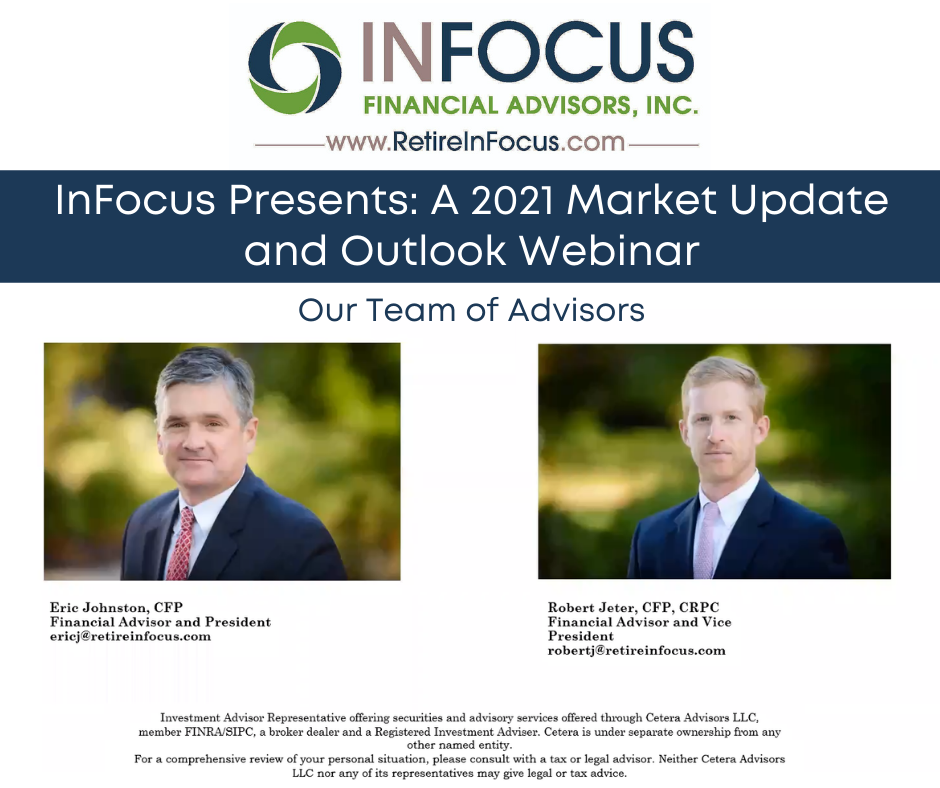 Looking to 2021 and beyond, there is more certainty in the markets as the path forward is made clearer. Continued relief packages are going to be essential. When looking at the markets, do not tie what happens in Congress to your investment decisions. Consumer spending is currently at 97% of what it was pre-COVID, which is a very encouraging sign. Getting back to full employment will be a function of vaccine distributions nationwide.
The 2021 tax environment is still favorable, but your retirement and estate planning should be reviewed.
For more information, contact Eric Johnston or Robert Jeter, InFocus Financial Advisors, Inc., at 410-677-4848, or visit the website at www.retireinfocus.com. You can also find up to date information via their podcasts and blog.