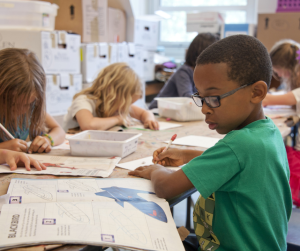 The Salisbury Area Chamber's Education Committee Network (EN) is planning its first SACC Community Forum on Education that will be FREE and Open to the Public. Concerned parents, students, business owners, and county residents are welcome to attend. This much needed event is scheduled for Thursday, March 31, 2022, at the Wicomico Youth and Civic Center from 6:30 – 8:00 pm. Safety protocols to prevent COVID infections will be in place.
This Community Forum on Education will feature two (2) panel presentations on two (2) critical topics important to educating and employing our youth. The first panel will address the topic of "Students-Parents-Teachers: Learning in Crisis". The second panel will provide workforce development information on "Career Planning and Career Employment on the Shore". In between these two panel presentations, there will be an informative keynote address entitled "Maryland's Blueprint Initiative and Wicomico Priorities". Funds have legislatively been approved for this statewide initiative and every Maryland County will be held accountable for its implementation. We will explore how this legislation might impact our teachers, students, and communities in the near future.
Members of the Education Committee Network (EN) and their Community Influencers will suggest and confirm appropriate speakers and panelists at their February monthly meeting.  The Chamber is currently seeking financial contributions to provide free refreshments for attendees. All interested sponsors can call the Chamber at (410) 749-0144.
ANNOUNCEMENTS AND OPPORTUNITIES
The Salisbury Area Chamber of Commerce and Wicomico County Public Schools will reschedule their 2022 State of the Wicomico County Public Schools Luncheon. This will be the last address from Superintendent Dr. Donna Hanlin since she will be retiring in June. Tickets are currently available on the Chamber website.
Junior Achievement of the Eastern Shore is hosting JA Inspire 2022 at the Wicomico Youth & Civic Center on March 29th and 30th to help launch middle school students into their futures through hands-on career exploration. Approximately 3,000 8th grade students from seven (7) school districts are planning to attend this event. To register or learn more about JA Inspire 2022, visit their website at EasternShore.JA.org/events.
ABOUT THE SACC EDUCATION COMMITTEE
The SACC Education Committee represents the interests of the Lower Shore business community in support of the region's public and private education institutions. Recognizing that a high-performing education system is a significant catalyst to building a strong local economy and an environment that encourages business growth.
This committee has representation from all three Lower Shore counties.