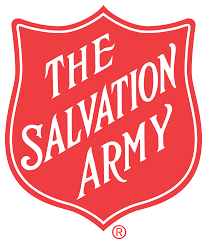 Maryland — The Salvation Army continues to meet human needs throughout Maryland, despite the challenges of providing essential services when faced with a lack of monetary donations due to the spread of the COVID-19 virus. Currently, our food pantries are well-stocked, and volunteers are preparing food boxes to deliver to senior citizens and families with children. Our shelters are open and additional staff are available to manage the increased precautions that are required to deal with the virus.
"Typically, during a crisis, we see an increase in donor activity that results in extra funds to help with additional expenses. That's not the case today," says Major Gene Hogg, Area Commander for The Salvation Army of Central Maryland. "The coronavirus presents a difficult economic situation for us all, especially those with significant investments in the financial markets," says Hogg.
The Salvation Army annually helps more than twenty-three million Americans overcome poverty, addiction, and economic hardships through a range of social services. By providing food for the hungry, emergency relief for disaster survivors, rehabilitation for those suffering from drug and alcohol abuse, and clothing and shelter for people in need, The Salvation Army is doing the most good at 7,600 centers of operation around the country. In the first-ever listing of "America's Favorite Charities" by The Chronicle of Philanthropy, The Salvation Army ranked as the country's largest privately-funded, direct-service nonprofit.
–
For more information, visit www.SalvationArmyUSA.org. Follow us on Twitter @SalvationArmyUS and #DoingTheMostGood You can donate to The Salvation Army in Maryland by visiting give.salvationarmymwv.org/give/277321. About The Salvation Army The Salvation Army, an international movement, is an evangelical part of the universal Christian church. Its message is based on the Bible. Its ministry is motivated by the love of God. Its mission is to preach the gospel of Jesus Christ and to meet human needs in His name without discrimination.