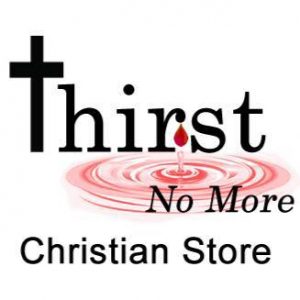 Thirst No More Christian Store, located at 440 E. Main Street in Salisbury, is celebrating their third year in business. As many small business owners know, getting through that first year is a big deal.  Making through the third year is an even bigger deal.
The store owner, Aquilla Cain explains, "My business was birthed by a Divine Idea to create more than just another Christian Bookstore. When a customer walks in my doors, they will not leave thirsty.  I want them to feel blessed."  In fact, if a customer is literally, physically thirsty, Cain will offer that person a free bottle of water. She strives to show love and compassion for her customers as they browse for inspirational books, Bibles, T-shirts, gifts, jewelry, music, toys, and personalized items.
In addition to all the great products that Thirst No More Christian Store sells, they are also very community driven. They provide lunch to children up to 18 years of age during the summer months, care for the homeless, host a Children's Wonder Club on Zoom and much more.
Weathering the storm as a startup business and then a global pandemic has been a challenge, but Cain knows she is serving a greater purpose than just running a business. "I consider my business a ministry meant to serve the needs of our community."
To learn more about Thirst No More Christian Store, stop by their store or visit their website http://www.shopthirstnomorechristianstore.com. Specials, discounts, and give-a-ways are featured until December 8, 2020 to celebrate their third anniversary.