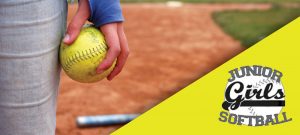 SALISBURY, Md. – This team-entry-only league is for girls age 18 and under, and will teach players softball skills, player participation, sportsmanship and teamwork dynamics.
The season begins in early September and goes through October. Games are Mon.-Thurs. evenings beginning at 6 p.m. at Henry S. Parker and various other County fields as needed.
There are three age divisions. Age 12 and under (Minor), age 14 and under (Major I) and 18 and under (Major II). Players of all skill levels and experience are welcome to participate.
Fees are $500 for registering Minor and Major I teams. Registration and fees for Major II teams are $550.
Registration is open now through Aug. 21 and is available during modified hours at the Wicomico Civic Center box office (Monday-Friday, 9 a.m.–3 p.m.) or online at www.WicomicoRecandParks.org. Contact Derek Jarmon at 410-548-4900, ext. 113, or email djarmon@wicomicocounty.org.
Our highest priority is the health and safety of our program participants. The Wicomico Recreation & Parks Department is continuously monitoring the COVID-19 situation through regular updates from the Wicomico County Health Department and the Department of Emergency Services.
All programs are subject to change. Updates will be shared with the press, as well as posted to department websites and social media outlets.