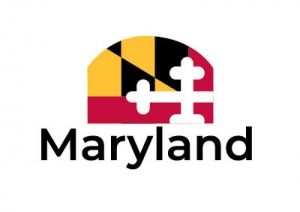 Unemployment Trouble? In response to the positive feedback received, the Maryland Department of Labor's Division of Unemployment Insurance has created a second series of video tutorials to help Marylanders navigate their account on the BEACON One-Stop portal. All four new video tutorials can be found at MDunemployment.com.
Building New Workplaces for the Post-Pandemic World
Wednesday, May 13th at 10:30 AM ET.  U.S. Chamber and Dell bring together experts to discuss how work will change, what employees will need from employers and share strategies from business owners who will give you fresh ideas for the future: Register for 5.13 Workshop Wednesday
Leadership for Organizational Excellence – May 14th at 8:30am -10:30am. Working executive session to guide leaders through the "do I adjust and how much or how little?" questions. Dave Mattson, CEO of Sandler Training will assist business owners in identifying potential blind spots in their business, that they can address now as they begin to prepare for what happens as we come out of this pandemic. Free only for company Leaders, CEO's, and Executives only. Read More and Register
SBDC Small Business Survival Guide Updated 5.8.20 – Full of helpful information.  Click here
 PPPL – Answers to six thorny questions that could prevent loan forgiveness. Here you can get the answers on loan forgiveness you need.
Article: Five Tips for Getting Back to Business – from Inc.
https://www.inc.com/graham-winfrey/reopening-business-after-coronavirus-ppp-eidl.html?utm_source=incthismorning