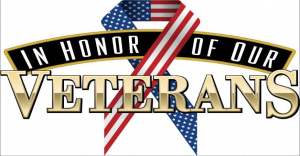 The University of Maryland Eastern Shore and The Salisbury Area Chamber of Commerce cordially invite you to join us on November 11, 2021 for "A Salute to our Veterans Gala." This event will celebrate and recognize the military men and women who have served our nation. It will also benefit the Silver Star Scholarship Fund at the University of Maryland Eastern Shore (UMES).
The Silver Star Scholarship Fund was created to thank and acknowledge the many UMES students, alumni, faculty, staff, and friends who have served our nation. The scholarship benefits honorably discharged veterans of one of the United States Military branches of services, a child of a veteran, or a child of a service member killed in action. The Scholarship is specifically focused on an incoming freshman or transfer student pursuing their first undergraduate degree at UMES.
As in past years, this year's gala will be held in the Richard A. Henson Conference Center Ballroom with the meal prepared by Thompson Hospitality and served by students in the UMES Hospitality and Tourism Management Program. The celebration will begin with a cocktail reception at 6:00 p.m. with dinner following at 7:00 p.m. Military Formal Attire is encouraged for service personnel and business attire for other guests.
Please view the information below for ticket details, and contact Ms. Chenita Reddick at (410) 651-8045 or via email at crreddick@umes.edu if you have any questions.
If your schedule will not permit your participation this year, we sincerely thank you for your consideration and invite you to support the Silver Star Scholarship Fund by contributing to the UMES Foundation. You may do so by visiting https://app.mobilecause.com/vf/VetUMES2021 VetUMES2021.
We hope you will be able to join us on November 11th. We promise you a wonderful time for a worthy cause!
UMES' COVID Protocol – All Guests will be required to wear a mask indoors when not eating or drinking. Please consider your health and wellness before coming to campus and if you hav any symptoms (fever, cough, shortness of breath, loss of taste or smell, congestion, sore throat), please stay at home. The university may do additional symptom surveillance at any campus event.
Sincerely,
Bill Chambers
Salisbury Chamber of Commerce
David A. Balcom
President UMES Vice President for Institutional Advancement