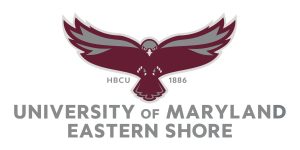 Princess Anne, MD – The University of Maryland Eastern Shore will offer adult learners the opportunity to pursue their goal of earning a bachelor's degree through its Non-Traditional Student Program.
The program, which begins this fall, allows students ages 25 years and older to either start or complete their journey in receiving a four-year undergraduate degree, regardless of their current situation.
Other criteria needed to qualify as a Non-Traditional Student includes having either a high school diploma or some college credit – including associate's degrees – and having dependents.
"[This] is a holistic wrap-around service that will help adult learners finish their program of choice," Esther Dabipi, the Student Success Coordinator at UMES's Center for Access and Academic Success (CAAS) and the academic advisor for Non-Traditional Students, said. "This program promotes personal, academic, and social growth to help students reach their academic and professional goals."
As part of the program, students will be able to participate in online, in-person or hybrid instruction in order to best meet their educational needs.
In addition to flexible class schedule, CAAS will also provide Non-Traditional Students with a number of services, including course registration assistance, financial aid and scholarships assistance, online and in-person tutoring, mentorship, and one-on-one professional advising.
For more information on UMES's Non-Traditional Student Program, contact Dabipi at 410-651-6457 or by email at edabipi@umes.edu.
For more information about the Center for Access and Academic Success, please go to wwwcp.umed.edu/caas.