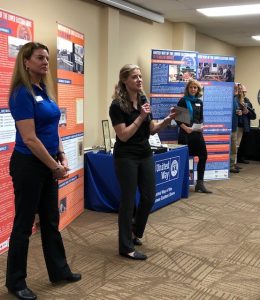 On Thursday, November 14, 2019 United Way of the Lower Eastern Shore (UWLES) hosted the November Business After Hours for the Salisbury Area Chamber of Commerce at their office. Over 100 Chamber members and UWLES community partners came together to see the newly dedicated Perdue Community Conference Room and Avery Hall Meeting Room and celebrate 75 years of impact on the Lower Shore.
The rooms have been updated with new décor and meaningful items to honor both namesake sponsors. The Avery Hall Meeting Room includes historical photos of the company's downtown Salisbury office and vintage advertisements of Avery Hall's support of United Way. The Perdue Farms Community Conference room showcases impact photos and word wall, and features a painting by Beverly Perdue Jennings of her grandmother, Pearl Perdue, on the family farm, which was replicated from a family photograph also shared with the agency.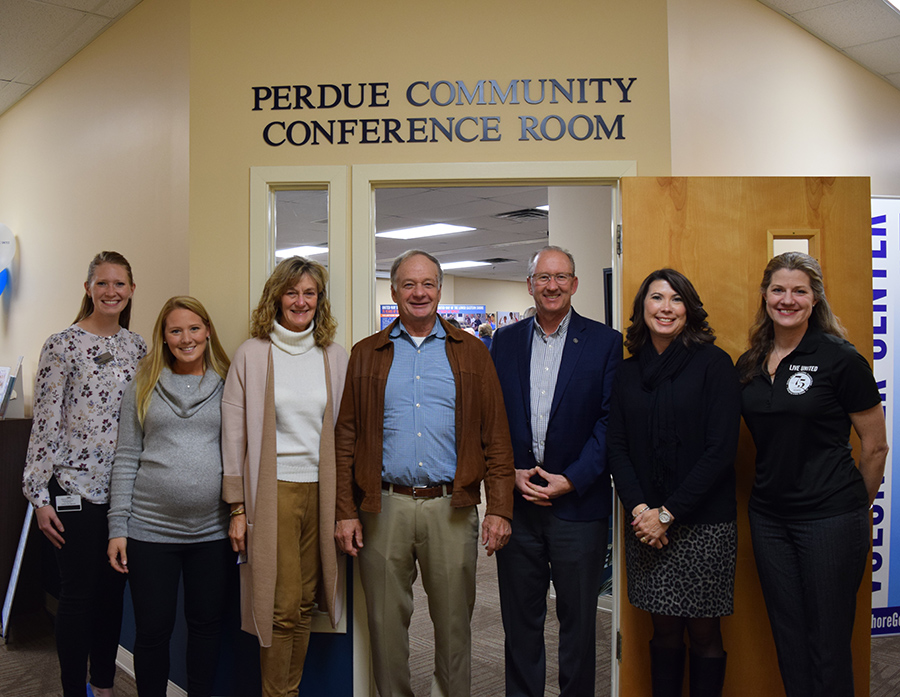 Mr. Avery Hall was one of the six founding fathers of the Community Chest of Wicomico in 1944 (now known as UWLES), and the company has been a community partner ever since. Perdue's support began in the 1950's locally and now supports United Ways in communities throughout the country where their associates work and live as a United Way Worldwide Global Corporate Leader.
UWLES' President & CEO Pam Gregory shared, "It is a privilege for us to honor the long standing community support these rooms represent. Avery Hall and Perdue have had significant impact in United Way's growth and our ability to meet the changing needs of our community. Their partnerships – through company, employee and family engagement – since our earliest days have made it possible for United Way to expand services across the 4 Lower Shore counties, impacting 1 in 3 neighbors each year. These organizations, their teams and families truly demonstrate what it means to LIVE UNITED."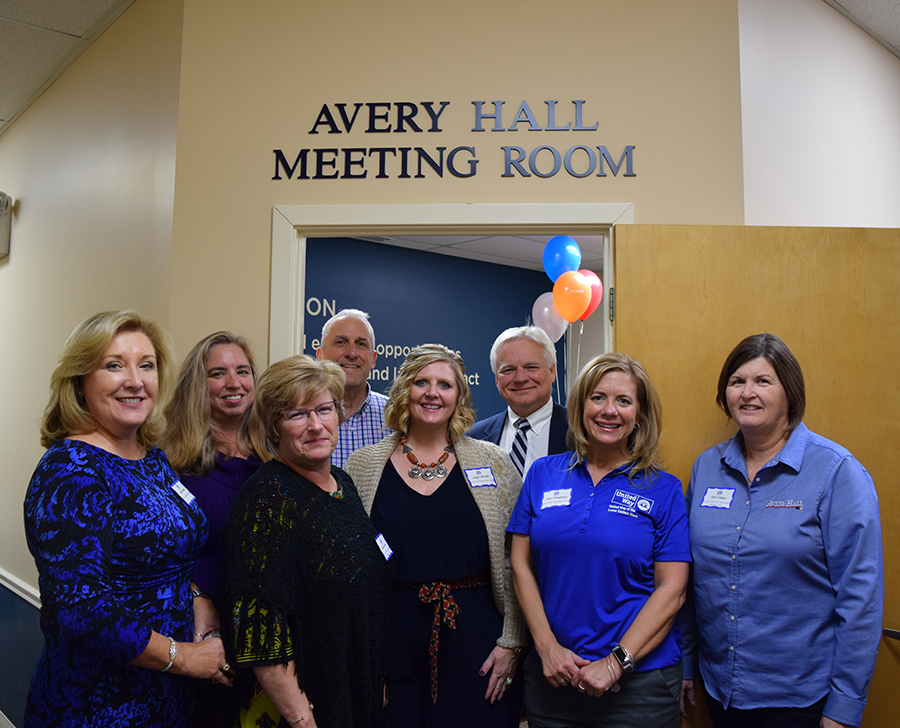 About United Way of the Lower Eastern Shore:
United Way of the Lower Eastern Shore, now in its 75th year, serves all communities in Dorchester, Somerset, Wicomico and Worcester counties. United Way helps Lower Shore residents obtain Educational Success by reducing the achievement gap between low and middle income students, Financial Stability by advancing the economic security of families and individuals, and Good Health by improving access to and awareness of local health and wellness services. United Way collaborates with organizations and stakeholders to strengthen our community, and currently provides over $1.6 million in support of 80 programs and community initiatives, impacting 1 in every 3 individuals on the Lower Shore. For more information on United Way or to help make a difference, visit www.uwles.org, www.ShoreGetConnected.org, or on Facebook @uwles.