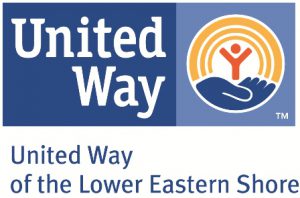 Salisbury, MD – United Ways in Maryland today announced a joint effort to survey families affected by the pandemic throughout the state. The COVID-19 Survey will aim to gather information from residents about how their employment, housing and basic needs have been impacted. Previous reports, including the ALICE (Asset Limited, Income Constrained, Employed) in Maryland: A Financial Hardship Study released in July of 2020, used data gathered before the pandemic, revealed that a record two million households were already one emergency away from financial ruin. As COVID-19 hit, the stage was set for the unprecedented economic impact we are seeing throughout the state of Maryland. All Marylanders are invited to complete the United Ways in Maryland COVID-19 Survey between March 15 and April 5, 2021.
"The pandemic has created a unique circumstance – more families and individuals than ever before are seeking services as a result of the rapid changes in industries across all sectors over the last year," said Franklyn Baker, president and CEO, United Way of Central Maryland. "The calls to the 211 Maryland United Way Helpline have informed us of an increase in need, but we need to know more in order to be even more effective – and expand our work to provide what's needed where it's needed."
Before the pandemic hit, 46 percent of Lower Shore households were not earning enough to afford basic household necessities like food, housing, transportation, health care and childcare, according to the 2020 ALICE Report. For many, the economic crisis has stripped available assets and abruptly put families into unfamiliar financial positions. The COVID-19 Survey seeks information on a wide range of topics, including most pressing concerns, job changes, childcare difficulties and other economic challenges Marylanders are navigating in order to get a better idea of the increased need throughout the state.
"Since the pandemic began a year ago, United Way of the Lower Eastern Shore (UWLES) has been working closely with our community partners to address the needs of households experiencing the deepest impacts. The new ALICE survey is a tool to help us better understand these impacts and their long-term ramifications, and so direct our resources to have the greatest benefit," said Pam Gregory, President and CEO, UWLES.
Several United Ways from across the state have joined United Way of the Lower Eastern Shore in this effort. They include United Way of Central Maryland, United Way of the National Capital Area, United Way of Charles County, United Way of Frederick Co., United Way of Kent County and United Way Washington County
The survey takes about ten minutes to complete. The survey is confidential, no private information will be shared. For more information, and to help United Ways in Maryland accurately assess the need in their communities, visit uwcm.org/COVIDsurvey.