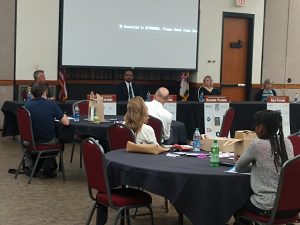 On September 17, 2020, more than fifty attended the SACC September General Membership Luncheon on the campus of the University of Maryland Eastern Shore.
Featured panelists Wicomico States Attorney Jamie Dykes, Sheriff Mike Lewis, Wicomico County Health Department Officer Lori Brewster, and Hudson Behavioral Health Medical Director Dr. Robert Coker discussed issues their agencies are confronting with the Covid-19 pandemic and the ongoing fight against the opioid crisis on the lower shore.
Attendees enjoyed a socially distanced lunch and a chance to network with regional business and community leaders.
Ms. Stephanie Willey, local Sales Manager of Effectv, and Wicomico Goes Purple Chair moderated the panel for the luncheon.
The panelists were asked how each has been managing their Departments amid the COVID-19 crisis. Wicomico County Sherriff Mike Lewis commented that many motorists were cited for speeding, especially during the lockdown when area highways were virtually traffic-free. "During the lockdown, our Deputies were not looking for routine traffic offenses but motorists driving at speeds of 80 and 90 miles per hour was an issue."
State Attorney Jamie Dykes said with the courts virtually closed, the backlog of cases is challenging for her staff.
On the state of the opioid epidemic on the shore, Dr. Robert Coker, Medical Director for Hudson Health Behavioral Services, noted that individuals needing treatment services have not diminished. "Our services and Heath Department services are critical lifelines for individuals struggling with addiction."
Willey asked Wicomico/Somerset Health Officer Lori Brewster how her office has juggled Health Department services with the community needs addressing the opioid epidemic. "Our Health Department services and our core mission have remained strong during the pandemic even with the challenges of balancing routine services and these complex health issues."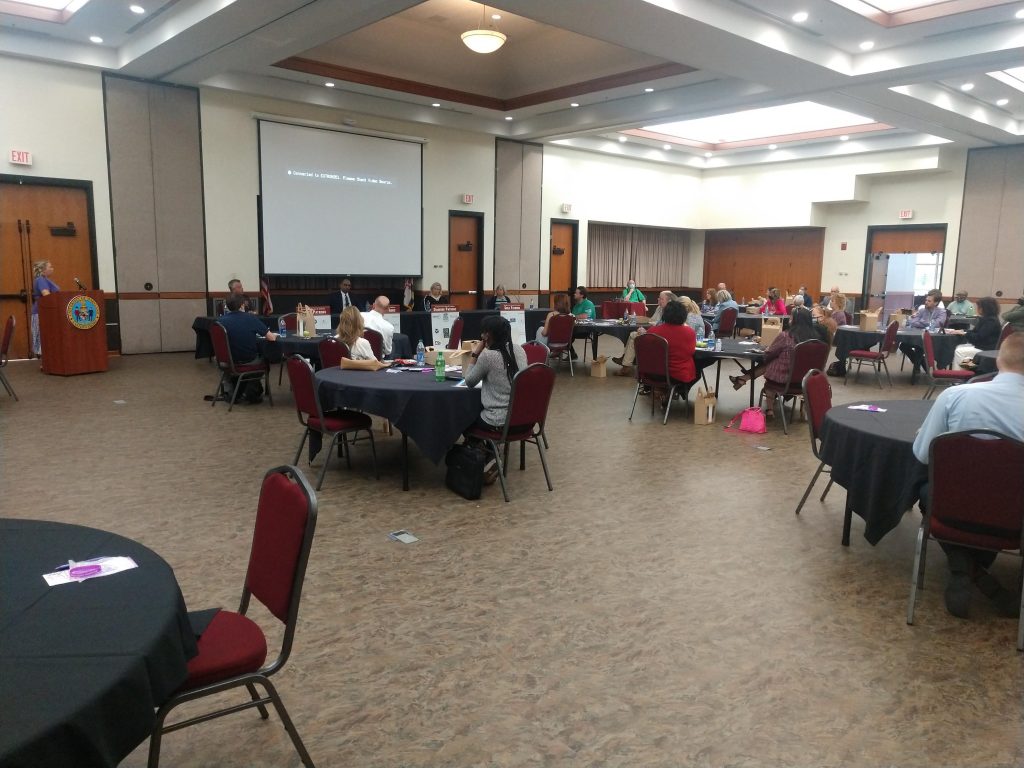 All of the panelists agreed that the opioid epidemic and the pandemic are long haul issues and that they cannot let their guards down.
The October General Membership Luncheon will be held on October 15th at 11:30 AM at Black Diamond Lodge in Fruitland, Maryland.  Mayors from towns and cities all across Delmarva will be featured, hailing from Dover, Delaware to Chincoteague, Virginia.
A full luncheon will be served, seating will be socially distanced and masks are required.
REGISTER at www.salisburyarea.com.