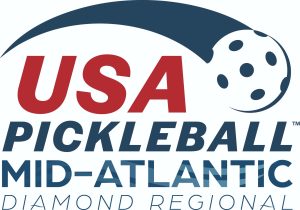 Salisbury, MD – The USA Pickleball Mid-Atlantic Diamond Regional kicked off Wednesday in Salisbury. The tournament is the first large-scale event to be hosted at The Courts at Harmon Field since opening in May.
The revitalized venue boasts 12 lighted pickleball courts, two lighted basketball courts and a playground.
With over 220 registered players from 17 states, Wicomico County Tourism officials estimate the Mid-Atlantic Diamond Regional will bring an estimated $615,630 in economic impact to the area.
This event is a qualifier for the 2024 USA Pickleball National Championships in Dallas, TX.
The tournament runs through Sunday, Sept. 10. The Courts at Harmon Field are located at 409 Church Hill Ave. in Salisbury.
Wicomico County Recreation, Parks & Tourism
www.WicomicoCounty.org
www.WicomicoRecandParks.org
www.WicomicoTourism.org
www.WicomicoCivicCenter.org