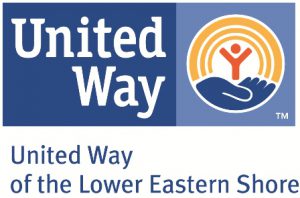 United Way of the Lower Eastern Shore is hosting a Holiday Mask-erade Contest: A fundraising event where individuals and teams can decorate a disposable (KN-95, pleated or cup style) mask and submit a picture of someone wearing it. Entry Fees are $25 for an individual and $50 for a group or team. All proceeds will benefit United Way of the Lower Eastern Shore (UWLES) and the 40 local agencies that UWLES funds.
A winner will be chosen in each of the following categories: Kicking 2020 to the Curb (COVID 19/New Year Related), Most Unique, Best Mask for Formal Attire, Best Up-cycle or Repurposing and Holiday (Valentine's, St. Patrick's, Easter, etc). All submissions will also be posted online and the community will vote ($1 per vote) to choose the grand prize winner People's Choice Mask. Individuals and groups may register online at uwles.org/masks and submit their photo to info@uwles.org by January 17, 2021. Online voting will take place January 18 – 29.
For more information about the contest, contact Julie Peters at Julie@uwles.org
About United Way of the Lower Eastern Shore:
United Way of the Lower Eastern Shore, has been serving all communities in Dorchester, Somerset, Wicomico and Worcester counties for over 75 years. United Way helps Lower Shore residents obtain Educational Success by reducing the achievement gap between low and middle income students, Financial Stability by advancing the economic security of families and individuals, and Good Health by improving access to and awareness of local health and wellness services. United Way collaborates with organizations and stakeholders to strengthen our community, and provides support to 80 programs and community initiatives, impacting 1 in every 3 individuals on the Lower Shore. For more information on United Way or to help make a difference, visit www.uwles.org, www.ShoreGetConnected.org, or on Facebook @uwles and Instagram @unitedwayles.