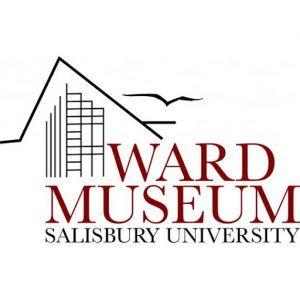 Throughout the last year, the Ward Foundation has continued its mission to serve thousands of students and hundreds of thousands of people throughout the world through educational art programs, events, and exhibits. We were able to do this in the midst of a difficult year for everyone because of the remarkable support of our community – because of people like you! This November 6, we are hosting our annual Fall Migration Gala to celebrate everyone who helped us achieve so much this past year.
This virtual event will feature musical performances by Stephen P. Harvey Jazz Orchestra and Red Letter Day, a painting demonstration from renowned Berlin artist Patrick Henry, and even a baking lesson on the perfect Smith Island cake from Smith Island's own Janice Marshall. There will also be an online silent auction filled with great pieces for you to bid on, with all proceeds going to support the Ward Foundation.
Our virtual celebration will be broadcast on both our Facebook page and YouTube channel starting at 7:00pm on Saturday, November 6.
Fall Gala Watch Party Box
Elevate your viewing experience of the Fall Migration Gala with the 'Watch Box' packed full of goodies. Designed to be enjoyed with friends and family while you watch this year's virtual gala, the Watch Box includes:
Smith Island Cake Mix in a Jar
Virginia Diner Old Bay Peanuts
Milk & Dark Chocolate Crabs
Rise Up Coffee Pods
2 Ward Logo Stemless Wine Glasses
2 Ward Logo Pint Glasses
4 Raffle Tickets for Josh Guge Mini-Osprey Carving
8 Door Prize Tickets (winners announced during gala)
All proceeds from the boxes will go towards benefitting the Ward Foundation. Quantity is limited.
About the Auction
Celebrate the Ward Foundation by bidding on any of the unique works of art, decoys, gift-able experiences, and more—through November 7 at 5:00 p.m. Your bid will help support the vital work the Ward Foundation does through the Ward Museum of Wildfowl Art, Salisbury University, including:
Drop in Art and Drop in Art, Jr., providing free art lessons and crafts for families
Hands-on environmental education for school children across the Lower Eastern Shore
Time-honored exhibits such as "Decoy in Time," the "Ward Brothers Gallery" and the "Championship Gallery"
New and changing exhibits, such as "Oliver 'Tuts' Lawson: A Retrospective" & "Pivot!"
Annual events like the Ward World Championship, Delmarvalous Festival, Chesapeake Challenge Decoy Contest, and Winter Wonderland
The auction will go live in advance of the Gala. An official announcement will be made when the auction is live. You can learn more about the auction here.