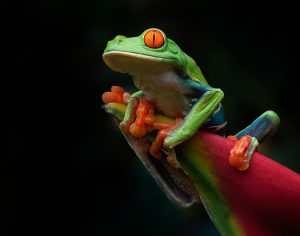 Featuring 15 digital and print categories, registration for the competition is open until July 2.
SALISBURY, MD – The Ward Museum of Wildfowl Art, Salisbury University is hosting the 11th annual Ward Museum Photo Festival online, and in-person this year. Photographers of all levels are invited to participate. Photo entries are being accepted online, and in-person for both the digital and print categories, through July 2. Registration is only $5 per photo! Amateur, professional, and everyone in-between can compete in 12 digital categories, 3 print categories, and a brand-new mini-documentary category.
Last year's competition was held entirely online and saw participation from all over the world. "The 2020 festival was our largest, most successful competition," said Kristie Clattenburg, Events Director at the Ward Museum. "In the midst of a global pandemic we were able to bring together nearly 400 photographers from around the world and connect them with a shared loved of photography. And this year, we hope to do even more."
Featuring 1,700 photos and participation from 14 different countries, last year's festival was truly global. But the festival is still very much a celebration of local talent and local traditions as well, which is why the Ward Museum is bringing back the in-person activities. All weekend long between July 16-18, the Ward Museum Photo Festival will feature virtual and in-person workshops, demonstrations, seminars, exhibitions of photography, and more. Admission to the Ward Museum will be free all weekend long for people to come out and enjoy the festival.
There are two divisions, Photographer and Youth Photographer (age 17 and younger). Photographers compete to be the Grand Champion and Youth Photographers compete for Youth Grand Champion. All photographs of all types, including cell phone photos, are encouraged and accepted.
A full list of rules, entry fees, and competition details is available online at www.wardmuseum.org. Images are judged on technical excellence, originality, composition, impact, artistic merit, and subject matter. The People's Choice award will be decided by a majority vote of those persons visiting the exhibition and voting. Winning entries will be printed and displayed in the Ward Museum at the end of the exhibition.
About the Ward Museum of Wildfowl Art, Salisbury University
The Ward Museum creates spaces and opportunities for learning about artistic traditions, community heritage, and connections to the natural environment. We create inspirational, innovative, and accessible exhibits, educational programs, and public events that build on the legacy of pioneering decoy makers Lem and Steve Ward.