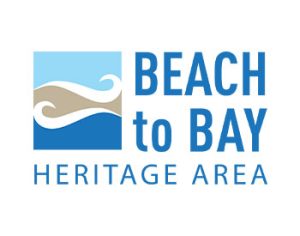 Join the Beach to Bay Heritage Area for an exciting storytelling event at the historic Marva Theater in Pocomoke City on April 19th.
Three storytellers will focus on the history and heritage of our region, from the Underground Railroad to working the water.
The event will feature Luke McFadden, a first-generation Maryland crabber and TikTok sensation with over one million followers. McFadden will share his adventures on the Chesapeake Bay and offer insights into the process of getting crabs from the bay to your table.
Charles Paparella, a photographer, writer, editor, and show host of Travels with Charlie on WBOC, will also be present to showcase the stages of the restoration of the Marva Theater.
Matt Bogdan, a community theater performer with the Salisbury Community Players, will complete the trio of storytellers with a presentation on the Underground Railroad on the Eastern Shore.
The Beach to Bay Heritage Area is a nonprofit organization whose mission is to promote, preserve and protect the cultural heritage, historical linkages and natural assets of the lower eastern shore. Funding for this event is made possible through sponsorships, grant funding from the Maryland Heritage Areas Authority and tickets sales.
The event is from 4pm-6pm. Catering is being provided by Billie's Catering in Crisfield and a selection of wine and beer will be available. Tickets can be purchased for $30 here.