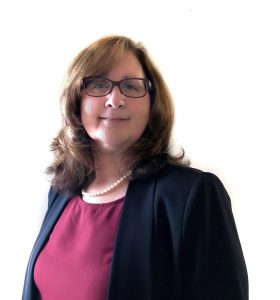 JUNE 6, 2019
The Lower Shore Enterprises Board of Directors is very pleased to announce the appointment of Ramona Bradley, MSN, RN, AGPCNP-BC, as LSE's Chief Executive Officer. Mrs. Bradley began her duties on May 13, 2019.
From 1998 to 2017, she worked with Deaf Independent Living Association, Inc. (DILA), in many leadership roles, including Residential Health Director, Deputy Director and Co-Director of Programs, managing the day-to-day operations of the organization.
Ramona earned her Master's Degree in nursing and continued her healthcare career as an Adult Gerontology Nurse Practitioner. Although she found this career very rewarding, she had a passionate desire to return to the field of developmental disabilities, and she is very excited to take on new challenges at Lower Shore Enterprises as its new CEO.
The Board of Directors is very confident that Ramona's expertise, motivation, and progressive leadership will take Lower Shore Enterprises to new heights to meet our objectives and mandates for employment for our clients.
Ramona is a mother of four, and while raising her family, she was very active in her community, serving on the West Salisbury Little League Board of Directors, and diligently supporting the local school PTA organization.
Ramona currently lives with her husband of 35 years in Laurel, Delaware. She enjoys spending time with her family and traveling.