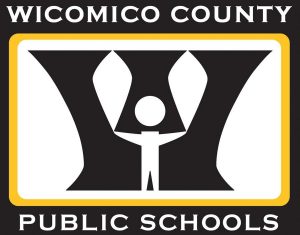 Wicomico County Board of Education: Monthly Meeting at 7 p.m. May 10 at West Salisbury Elementary School, Public Budget Hearing on Zoom at 5:30 p.m. May 12
The next monthly meeting of the Wicomico County Board of Education is scheduled for 7 p.m. Tuesday, May 10 at West Salisbury Elementary School, 1321 West Road, Salisbury.
The Board will convene at 6:30 p.m. and immediately vote to go into closed session. The open portion of the meeting will begin at about 7 p.m. Masks are optional.
The agenda for this Wicomico County Board of Education meeting is available by clicking on Meetings at the following link: https://go.boarddocs.com/mabe/wcboe/Board.nsf/Public.
The public comment section of the agenda is an opportunity for the Superintendent and Board to listen to individuals' own comments on topics concerning Wicomico County Public Schools. The Board chairman has the right to limit public comments in length or those concerning personnel or student matters which clearly identify an individual or individuals, appeals or legal matters that are before the Board, negotiations and topics that are more appropriately addressed in closed session or privately with a staff member.
Only verbal comments are permitted during the public comment session of a Board meeting. Written, printed, audio, or video material may be submitted via comments@wcboe.org.
No signs or posters may be displayed by the public during board meetings.
Each speaker shall address all comments directly to the Board and speak only from the designated location for public comments.
This meeting will be livestreamed on the Wicomico Schools YouTube channel, and may also be viewed there later: https://www.youtube.com/channel/UC9Ays1ePIFvDplvKGkqFLKg. Meetings are also viewable after the meeting has been held, and may be accessed in a variety of places, including BoardDocs, PAC 14, and the website of Wicomico County Public Schools (www.wcboe.org).
On Thursday, May 12, the Board of Education will hold a public budget hearing on Zoom at 5:30 p.m. to receive input on the budget for fiscal year 2023, which begins July 1.
Join Zoom Meeting https://us02web.zoom.us/j/83503680898?pwd=dVVCSW9DMFdiLzAzQ3djME8zR3hudz09
Meeting ID: 835 0368 0898 Passcode: tKD428
Dial by your location +1 301 715 8592 US (Maryland) Meeting ID: 835 0368 0898 Passcode: 570493 Find your local number: https://us02web.zoom.us/u/kcOhvmrLJd