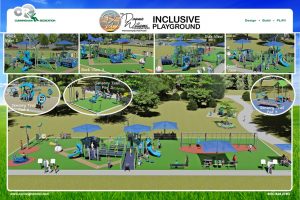 SALISBURY, Md. – Wicomico County officials have unveiled plans to build an inclusive playground in Salisbury.
On Friday, Nov. 20, a group gathered at the Henry S. Parker Athletic Complex — the future home of the playground — to unveil the playground rendering and to recognize a donation from The Donnie Williams Foundation toward the project.
The new playground will complement the recent addition of Field 7 ½, which was completed in the spring. The field is designed to provide individuals with physical or mental disabilities the opportunity to play baseball.
"The last piece — the cherry on top here — is the inclusive playground and sensory trail, which will allow kids of all levels of abilities to play together," said Recreation, Parks & Tourism Director Steve Miller.
Miller views the playground as a regional project.
"We view this as much bigger than Wicomico County," he said. "We want to invite people from Worcester, Somerset and all over to enjoy what's going to happen at this facility."
Charissa Thomas was on site for the presentation with her four-year-old twin daughters Emme and Elle. Emme was born with cerebral palsy, hydrocephalus and epilepsy, which makes it difficult for Thomas to find a suitable playground where her kids can play together.
"To find a playground that I felt safe for them to play on — there's nothing on the Eastern Shore that meets those needs," Thomas said. "The smiles that we're going to see from this playground — it's just going to be amazing."
The Donnie Williams Foundation was recognized for its $100,000 commitment to the project. The donation will be combined with other private donations and state and local monies to fund construction of the playground.
"I know that Mr. Donnie Williams would have loved this whole concept of inclusivity and would have written the check sight unseen," said Kirk Kinnamon of The Donnie Williams Foundation. "We're so proud and humble to be a part of this project. It's going to be done right and going to be done so it lasts a long time and it's really going to serve this community, and we're just proud of that."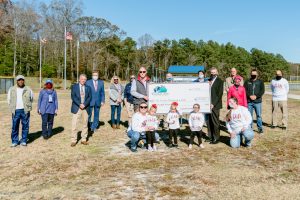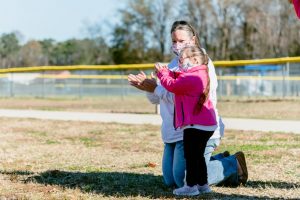 County officials will break ground on the project this winter and are hopeful that the playground will be completed in spring 2021.