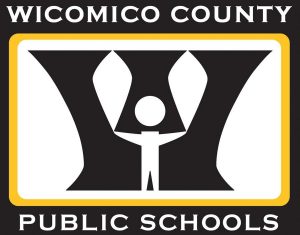 Seventy-two educators from Wicomico County Public Schools have been named quarterfinalists for Wicomico Teacher of the Year, and will be honored at Teacher of the Year Kickoff Celebration on Dec. 2 at The Fountains. The Teacher of the Year semifinalist for each school will be announced that night, as well as a semifinalist to represent Wicomico's special programs.
The semifinalists will then go through an extensive judging process. They will take part in the Fishbowl public speaking night, a writing activity, an interview with a blue ribbon panel of judges, a video interview and videotaping in the classroom. All of this will lead up to the Wicomico Teacher of the Year event in the spring, when the four top-scoring teachers will be announced as finalists and the overall top scorer will be named the new Wicomico Teacher of the Year.
Congratulations and good luck to the quarterfinalists for 2022-2023 Wicomico Teacher of the Year! We are proud of these quarterfinalist teachers – and all of our wonderful Wicomico teachers – and are thankful for the work they do every day on behalf of their students, families, colleagues and schools.
Quarterfinalists for Wicomico Teacher of the Year:
Beaver Run Elementary: Katrina Mercer (Special Education), Morgan Iacona-Sochowski (Kindergarten), Dr. Donelle VanHolten (Kindergarten)
Bennett Middle: Julie Owens (6th Grade Math), Sarah Mason (Social Studies), Julie Berg (Social Studies)
Charles H. Chipman Elementary: Kelly Clark (Kindergarten), Shannon Iniestra (Prekindergarten), Kendra Mero (1st Grade)
Delmar Elementary: Mollie Beebe (1st Grade), Cristin George (3rd Grade), Carrie Lewis (Reading Specialist)
East Salisbury Elementary: Dustin Gooch (5th Grade), Jamie Ennis (3rd Grade)
Fruitland Intermediate: Vanessa White (4th Grade), Allison Harrington (4th Grade), Brittany Jung (3rd Grade)
Fruitland Primary: Michelle Christensen (2nd Grade), Christine Gilbert (1st Grade), Kellie Harvey (Music)
Glen Avenue Elementary: Lucinda Shue (3rd Grade), Jessica Kelly (5th Grade), Calli Pettit (5th Grade)
James M. Bennett High: Kimberly Fitzgerald (Spanish), Jamie Eakin (Science), Mariah Gordy (French)
Mardela Middle and High: Brooke Lohr (Physical Education & Health), Kelly Dorman (6th Grade
English Language Arts), Patricia Baer (High School Math), Brooke Keene (Family & Consumer Sciences)
North Salisbury Elementary: Gwen Kidd (3rd Grade), Judith Hogans (4th Grade), Lisa Abresch (Special Education)
Northwestern Elementary: Nadia Peterson
Parkside High: Tracy Hunter (CTE Geriatric Nursing), Ronna Bievenour (CTE Child Care), Michelle Wainwright (Special Education), Andrew Hall (Physical Education)
Pemberton Elementary: Paxton Dulany (4th Grade), Michelle Gilmore (Prekindergarten), Sophia Vitilio (3rd Grade)
Pinehurst Elementary: Katherine Byrne (Media Specialist), Mary Sartorio (5th Grade), Timothy Peake (2nd Grade)
Pittsville Elementary and Middle: Crystal Jones (5th Grade), Jennifer Waggoner (Social Studies), Donna Melson (Math)
Prince Street Elementary: Paige Baker (3rd Grade), Mary Higgins (Physical Education), Ariel Thomas (Kindergarten)
Salisbury Middle: Martha Schworn (Reading Intervention), James McCrobie (6th– to 8th-Grade Social Studies/STEM), Rachel Thompson (Math)
West Salisbury Elementary: Lauren Gilmore (1st Grade), Krystal Schlissler (1st Grade)
Westside Intermediate: Alexis Willing (5th Grade), Brittany Zickafoose (4th Grade), Jamie Miller (2nd Grade)
Westside Primary: Danielle Thompson (Kindergarten), Deborah Wessels (1st Grade)
Wicomico High: Gretchen Wallace (Business Education), Rebecca Mathews (Science), Sarah Sullivan (English)
Wicomico Middle: Pamela Slade (Computer Education), Heather Sneeuwjagt (Math), Bethany Smith (Math)
Willards Elementary: Patricia Brown (Music), Valerie Oliphant (1st Grade)
Special Programs: Choices Academy, Donna Chalmers (Computer Education); Birth to Five, Pamela Mills (Special Education); English Language Support Center, Andrew Jung (History) and Miranda Ebeling (English)