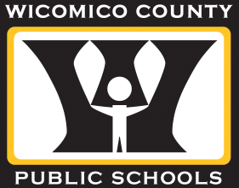 Due to concerning trends in community health metrics for COVID-19, Wicomico County Public Schools will return to all virtual learning until after the winter break, supporting the health and safety of students, staff and families while providing robust, consistent virtual instruction.
Superintendent of Schools Dr. Donna C. Hanlin presented her recommendation Tuesday, Nov. 17 during a virtual special meeting of the Board of Education. The Board unanimously approved the plan to temporarily roll back in-person hybrid learning starting at the end of the day Nov. 17 and return to all virtual learning through Dec. 18. The school system hopes that with improved health metrics on COVID-19 in Wicomico County, in-person hybrid learning will resume the week of Jan. 4th for students in Prekindergarten through Grade 8, and the week of Feb. 2 for high school students.
This decision was made in accordance with the school system's Recovery Plan, which was approved by the Wicomico County Board of Education and the Maryland State Department of Education. The Recovery Plan includes a guide to school reopening decision-making with community health metrics from the Maryland Department of Health and Maryland State Department of Education. A positivity rate above 5% and/or a new case rate (7-day average per 100,000) above 15 are red flags for school systems to reassess school re-opening decisions.
Over the past 14 days, the increase in Wicomico County's COVID-19 positivity rate has been 1.78% — above the 1.5% threshold that triggers reassessment. The county's positivity rate has exceeded 5% since Nov. 12. The county's new case rate (7-day average per 100,000) has risen by 10.48 in the past 14 days, far above the +2 mark for reassessment. With a new case rate of 27.16 and a positivity rate of 5.91 on Nov. 15 (the most recent date available from the state), Wicomico County's numbers are well outside of the metrics that would allow the school system to continue with in-person instruction.
"The surge that we are seeing in our county is definitely impacting our schools," Superintendent of Schools Dr. Donna Hanlin said during the Board's special meeting.
"For our students and staff, safety is the key," Board Vice Chairman Gene Malone said. "We're doing this for the safety of everyone involved in our schools, and the safety of everyone in our community."
Dr. Hanlin informed staff and school families of the change to all virtual instruction in a SchoolMessenger call and email following the special meeting. "While we know this news will not be welcomed by all, the return to fully virtual instruction will support the health and safety of students, staff and families while providing robust, consistent virtual instruction in the challenging weeks ahead. As a school system, we have enjoyed seeing the faces of our youngest learners in the classroom, and we are disappointed not to be able to continue with the steady roll-out of our Return to School Action Plan. But we realize this pause is necessary. We hope that community health metrics will improve and we will be able to restart hybrid in-person learning the week of January 4th."
Here's what will happen now:
· In-person instruction will continue through the end of the day today in our schools.
· On Wednesday, all students will have asynchronous learning; there will not be any small group activities at our schools during this time of all virtual learning.
· Starting Thursday, students will participate in synchronous instruction four days a week on the schedule that their school has been following. Teachers may continue to teach from their classrooms, or they may choose to teach from home.
· After-school in-person activities including band and athletics are on hold for now.
· Special Education assessments will continue with full health and safety precautions, as long as there is parent or guardian consent.
· As currently planned, and dependent upon improved community health metrics, all grades from Prekindergarten through Grade 8 would have hybrid, in-person instruction starting the week of January 4th. High school students choosing hybrid would start in-person instruction the week of February 2nd.
· Middle and high school parents and guardians should respond by November 24th to the Student Learning Survey, so schools can create schedules for the second semester.
· Meal bundles will continue to be available at curbside at every school each school day, 8-10 a.m. at middle and high schools, 11 a.m.-1 p.m. at elementary schools, and both times at Pittsville Elementary and Middle. Meals are not given out from Choices or WELC, or currently Delmar Elementary.