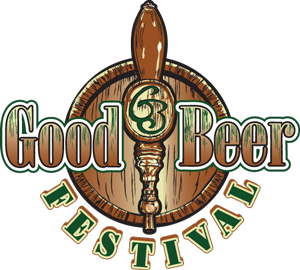 Wicomico County celebrates the 10th annual Good Beer Festival this October, and tickets are on sale now.
Like last year, the festival will be held on a Friday evening and Saturday during the day. Dates are Oct. 11-12, and hours are 5-10 p.m. that Friday and 12:30-5:30 p.m. that Saturday.
There will be 100 craft brews, including those in the Local Beer Garden; live music; food and craft vendors; Carni Beer Games; and oversized games.
"We're pumped to celebrate 10 years of the Good Beer Festival," said Program Director Allen Swiger. "As tradition, folks can expect to try all the best, newest beers from top breweries on the Eastern Shore. I'm especially excited to be back on Friday night again."
Tasting tickets include a 3 oz. glass and as many samples as one can responsibly consume.
Early bird tickets are available through Oct. 4 at 6 p.m. Early bird tasting tickets are $25 and early bird non-tasting tickets are $5. After that time, regular tickets will be available at the cost of $35 for tasting tickets and $10 for non-tasting tickets. Tickets are good for either day of the festival. Fees may apply.
Tickets can be purchased online at www.GoodBeerFestival.org or at the Wicomico Youth & Civic Center box office, located at 500 Glen Ave. in Salisbury (Monday-Friday, 9 a.m.-6 p.m.). The box office can be reached at 410-548-4911.
For the latest festival updates, visit www.GoodBeerFestival.org.