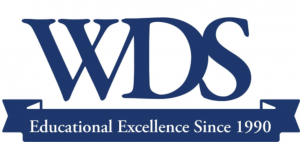 Wicomico Day School was founded nearly 30 years ago and has continued to provide academic excellence to children aged 6 weeks-8th grade. We continue to offer a positive atmosphere for our students, as we emphasize intellectual, social, emotional, cultural, and physical growth. At WDS, we encourage our students to express and develop their individuality through active, project-based learning, community engagement, and participation in a broad range of physical and critical thinking activities.
On Thursday, February 27th, WDS will be hosting an Open House for families interested in a close-knit school community where children excel, teachers are dedicated, and parents are happy.
During the Open House, you will have the ability to tour the campus and speak with teachers and administrators about any questions you may have. No RSVP is required for this event. So, whether you are looking for smaller class sizes, rigorous academics, or a caring environment for your child, come see if Wicomico Day School is right for you!
Wicomico Day School is located at 1315 Old Ocean City Rd, Salisbury, MD 21804.
To learn more about Wicomico Day School, please visit our website at https://wicomicodayschool.com/ or follow our Facebook Page @WicomicoDaySchool.
For any further questions feel free to contact our Director of Admissions, Jennifer Coady, at  410.546.5451 or jcoady@wicomicodayschool.com.