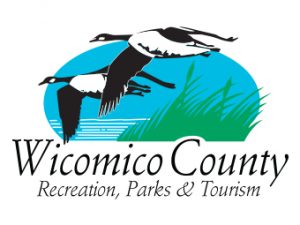 SALISBURY, MD – Summer is almost here and Wicomico Recreation & Parks is offering multiple camp options, including Pemberton Park Nature Camp, Camp Pinehurst Special Needs Camp and Westside Community Summer Camp. All these camps are open for registration.
"This is always an exciting time of year; thoughts of warmer weather and being outside enjoying the sunshine" said Tarrah Cava, director of childcare for Wicomico County Recreation & Parks. "It feels really good knowing we're able to offer families multiple camp options this summer where children can safely learn, socialize and have fun interacting with their peers."
Campers will discover the natural world at Pemberton Park Nature Camp through hands-on lessons, hikes, games, crafts, activities and fishing. It is open to children ages 6-13. Camp runs Monday-Friday, June 21-Aug. 13. Registration fees are $145 per camper, per week for normal camp hours. Before and after care is available for additional fees.
Camp Pinehurst Special Needs Camp is designed for campers to work on their socialization skills by participating in physical activities, team building exercises and other special projects. This camp is open to individuals ages 5-21 and takes place at West Salisbury Elementary. Camp runs Monday-Thursday, June 30-Aug. 5 and is $400 per camper for the entire summer.
The Westside Community Center in Bivalve hosts its own summer camp June 28-Aug. 13. Campers will experience themed weeks, participating in contests, crafts, activities and games. This camp is for children ages 5-13 and operates Monday-Friday. Registration is $50 per camper, per week.
Registration paperwork is available online at www.WicomicoRecandParks.org. All documents and initial payments must be submitted in person at the Wicomico Civic Center box office (Monday-Friday, 9 a.m.-6 p.m.). Due to COVID-19 precautions, individuals will not be allowed to stay in the box office lobby to fill out paperwork. Forms should be filled out prior to arriving. Contact Tarrah Cava at 410-548-4900 x109 or email tcava@wicomicocounty.org.