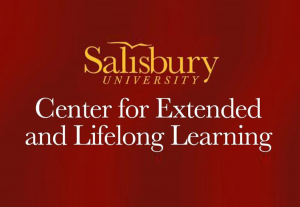 Women & Money Conference
Taking Charge of Your Future
Wednesday, January 15, 2020
8:30 a.m. Registration
9:00 a.m. – 3:00 p.m.
Perdue Hall, Salisbury University
It is never too late, or too early, to learn about finances. The Women & Money conference offers women of diverse ages and circumstances an opportunity to learn the necessary information to take control of their financial lives. Attendees are encouraged and empowered throughout the day to begin or stay on the pathway to financial freedom and success. The conference includes informative breakout sessions, motivational keynote addresses, networking opportunities and facilitated discussions with financial and career experts.
Morning Keynote
Your Remarkable Money Story
Angela Heath
Angela Heath, Gig Income Guru at TKC Incorporated. Angela is a lifelong proponent for helping average individuals earn more, save more and invest more. She has empowered women across the country to change their money story and create wealthy habits.
Afternoon Speaker
A Conversation about Women & Money
President Heidi M. Anderson
President Heidi M. Anderson serves as the 16th leader of the University of Maryland Eastern Shore (UMES), a historically black doctoral research university. Dr. Anderson earned her Ph.D. in pharmacy administration,from Purdue, which is also a land-grant university.
Conference Schedule
8:30 a.m. Registration
9:00 a.m. Motivational keynote
9:40 a.m. Break
10:00 a.m. Breakout Session
10:55 a.m. Break
11:15 a.m. Expert Hour: Panel discussions with financial planners, bankers, insurance, accountants, and law firms
12:15 p.m. Buffet Lunch
1:00 p.m. Breakout Session
1:55 p.m. Break & dessert
2:15 p.m. Keynote, door prizes
3:00 p.m. Adjourn
Registration Fee
Early Bird Rate until December 20, 2019
$85 Individual
$70 University System of Maryland (USM) and Salisbury University Alumnae, Staff and Faculty
$35 Students
Breakout Sessions: Choose Two
• Invest in Your Future with Jessica Eisemann
• Estate Planning in the 21st Century with Gina Shaffer
• Discovering What's Possible Between You and Money with Kathy Kiernan
• Planning for Retirement: FACT vs FICTION 2020 with Gigi LeKites
• The Positive Behavior of Budgeting with Ryan Kirby and Chris Hayes
• Having Difficult Conversations with Family Members with Allessia Owens-King
• Let the Gig Begin: Starting Your Gig Business with Angela Heath (morning only)
• The Value of Living Your Values with Annette Johnson (afternoon only)
We now have a Professional Women's Network of the Eastern Shore Facebook group. Join the group by clicking here: Facebook!
Sponsored by: AARP Maryland
Endorsed by: United Way of the Lower Eastern Shore | Junior Achievement of the Eastern Shore | Salisbury, MD | BEACON at Salisbury University, Maryland Capital Enterprises | Salisbury Area Chamber of Commerce | University of Maryland Women's Forum | Community Foundation of the Eastern Shore | SUWF | Power Lunch with Professional Women of Salisbury

The Center for Extended and Lifelong Learning
located on first floor of Blackwell Hall, Salisbury University
410-543-6090