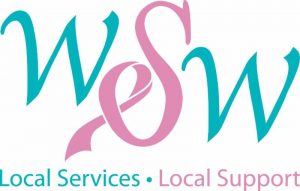 For the eighteenth year, local non-profit organization, Women Supporting Women will host their 18th Annual Ride for Awareness on Saturday, July 23rd rescheduled from the May 14th date.
Ride will begin at Women Supporting Women Office. Registration begins at 10:00AM, Kickstands Up 11:00AM. Ride ends at Berlin American Legion Post #123 Boggs Disharoon. Berlin, MD.
Registration for the Ride are $25 per rider, and $10 per passenger. The first 100 registered riders will receive a commemorative event patch. Food and beverages will be available for purchase along with 50/50 and gift card tree raffle.
More information for the event is available by contacting the WSW office at 410-548-7880.
Women Supporting Women is a local, grass-roots non-profit organization dedicated to providing awareness, education, and support to all those who are affected by breast cancer. With no national ties or funding, they rely completely on our community to help provide free services to our neighbors, friends, and families right here on Delmarva. To learn more about WSW, visit www.womensupportingwomen.org or www.facebook.com/womensupportingwomendelmarva, or stop by the Salisbury office located at 1320 Belmont Avenue, next to the Community Foundation of the Eastern Shore.