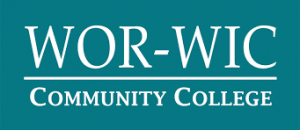 Starting this fall, students interested in the emergency and fire services field can enroll in a new fire science technology associate degree program at Wor-Wic Community College.
Offered in partnership with the Maryland Fire and Rescue Institute, the fire science associate degree prepares students to gain employment in the fire service or get promoted in the emergency services field. Students entering the college with current fire and rescue certifications can earn college credit for related courses with the appropriate documentation. The program provides general education as well as instruction in firefighting operations and inspections, hazardous materials and emergency medical technician training.
"We are proud to provide this program to help ensure that our community's fire and rescue personnel have the educational resources they need to start and grow a career," said Daniel R. Webster Jr., department head and assistant professor of emergency medical services.
Visit www.worwic.edu to register or learn more.