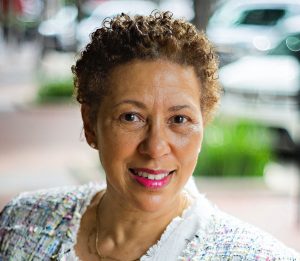 SALISBURY, MD—Salisbury University has announced Dr. Janet Wormack as its new vice president of administration and finance, effective Friday, January 1.
"Following a national search, I am pleased to welcome Dr. Wormack to SU and back to Maryland," said SU President Charles Wight. "With a background in management and finance, coupled with her many years of experience in higher education, she will be a great asset to the University. I am very excited to welcome her to our team."
Wormack will bring with her more than 20 years of management experience in public and higher education administration, with a decade in senior leadership positions. She comes to SU from Houston Community College (TX), where she has served as senior vice chancellor for administration and finance, and chief financial officer, since 2018.
At SU, she will oversee the Administration and Finance Division, which includes the offices of Architectural and Engineering Services/Capital Projects, Budget, Campus Sustainability and Environmental Safety, Conference Services, Dining Services, Financial Services, Human Resources, Information Technology, Physical Plant and Procurement, as well as the University Bookstore and SU Police Department.
Prior to her time in Texas, Wormack held positions in Maryland at Montgomery College and in the Montgomery County Office of Procurement. She also served as an adjunct faculty member at Morgan State University, teaching in its Community College Leadership doctoral program.
In addition to her work in higher education, Wormack is a member of multiple professional and community organizations, including the American Association of Community Colleges; National Association of College and University Business Officers; and Alpha Kappa Alpha Sorority, Incorporated.
She earned her Ed.D. in higher education administration from Morgan State University after receiving her M.A. from Bowie State University and B.S. from Arizona State University. She also has completed training and received certifications in areas including public financial management, procurement contract management, cybersecurity, and the Family Educational Rights and Privacy Act (FERPA).
"I want to thank the SU search committee for their excellent contributions and dedication of time during this process," Wormack said. "I also want to take this opportunity to thank Tony Pasquariello for serving as the interim vice president of administration and finance."
Beginning in January, Pasquariello will resume his previous role at SU as associate vice president of administration and finance.
For more information call 410-543-6030 or visit the SU website at www.salisbury.edu.