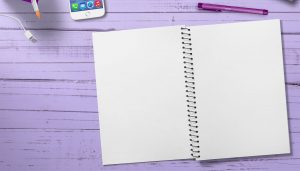 SALISBURY, MD—Local children can meet interesting people and travel to exotic sandy beaches, lush tropical rainforests and even far off galaxies this summer, all without ever leaving the Delmarva Peninsula.
The Eastern Shore Writing Project (ESWP) Writers of Promise Camp seeks students entering grades one through nine who want to embrace their creativity as they read and discuss published writers, engage in their own creative writing, receive one-on-one instruction from ESWP teachers and writers, work with writing technology, and even publish and celebrate their work.
One- or two-week programs are available in three locations: Berlin Intermediate School in Berlin, MD (8:30 a.m.-2:30 p.m. July 8-11); Mace's Lane Middle School in Cambridge, MD (9 a.m.-4 p.m. July 8-11 and 15-18); and Salisbury University's Dr. Ernest Bond Curriculum Resource Center in Conway Hall (9 a.m.-4 p.m. July 15-19 and 22-26).
Cost per week is $180 for the Berlin and Cambridge camps, $220 for the Salisbury camp. Students must bring their own lunches. Applications are due Friday, June 15. Priority is given to applications received by Thursday, May 31. Registration may be made at https://webapps.salisbury.edu/payments/public/Default.aspx?FormID=26.
The ESWP is an affiliate of the National Writing Project (NWP), a network of some 200 sites across the country and around the world that seeks to improve the teaching of writing at all levels of education.
The NWP has been recognized by the American Association for Higher Education and the Carnegie Foundation for the Advancement of Teaching as an "outstanding and nationally significant example of how schools and colleges can collaborate to improve American education."
For a brochure and application, email Dr. Brandy Terrill in SU's Early and Elementary Education Department at bjterrill@salisbury.edu.