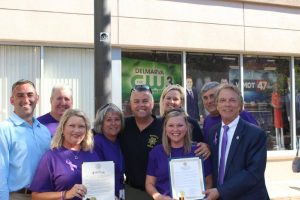 On Friday June 21, during Salisbury's 3rd Friday event, a press conference was held to formally launch the Wicomico Goes Purple initiative.
Pictured are Mayor Jake Day who presented a City Citation to commemorate September as Wicomico Goes Purple month and Wicomico County Council President John Cannon presenting a County Proclamation affirming the same.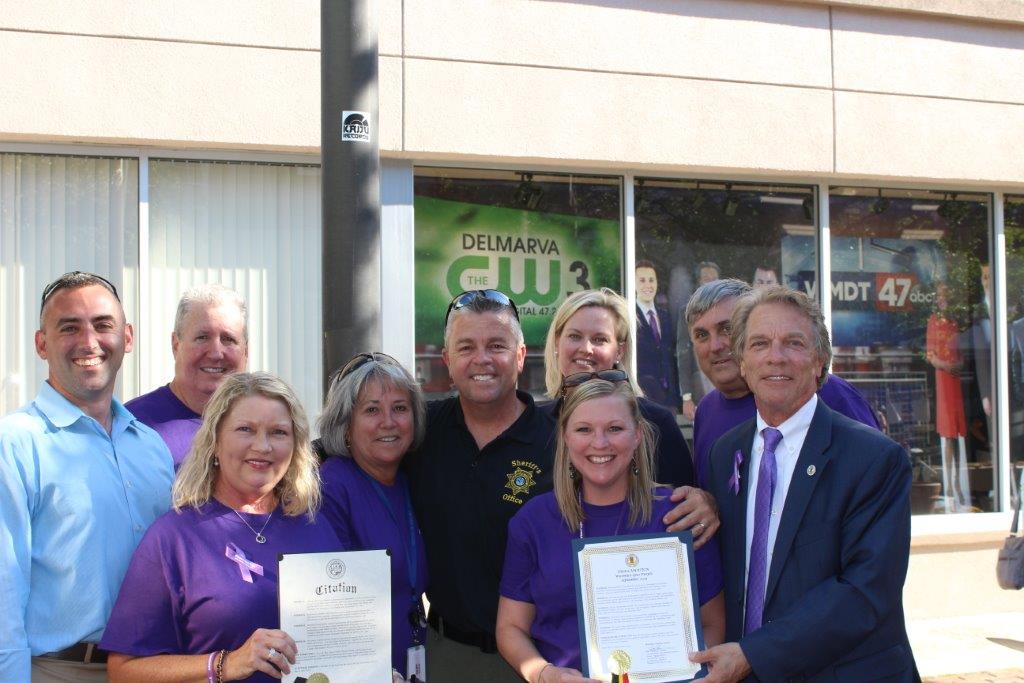 Also pictured are Stephanie Willey, Chrissy Bowie Simpson, Lori Brewster, Jaime Dykes, Mayor Jake Day, Council President John Cannon, Sheriff Mike Lewis and Bill Chambers.