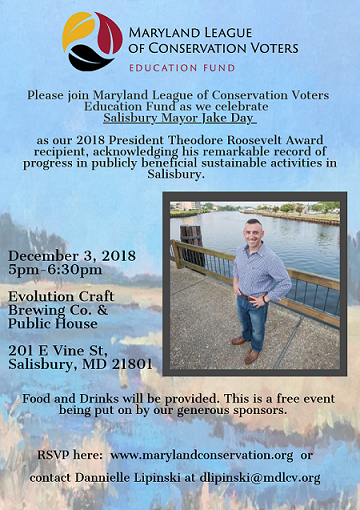 Please join Maryland League of Conservation Voters Education Fund as we celebrate Salisbury Jake Day as our 2018 President Theodore Roosevelt Award recipient, acknowledging his remarkable record of progress in publicly beneficial sustainable activities in Salisbury.
December 3, 2018
5 p.m.-6:30 p.m.
Evolution Craft Brewing Co. & Public House
201 E Vine St, Salisbury, MD 21801
Food and Drinks will be provided. This is a free event being put on by our generous sponsors.
If you are interested in sponsoring the event contact Dannielle Lipinski at dlipinski@mdlcv.org