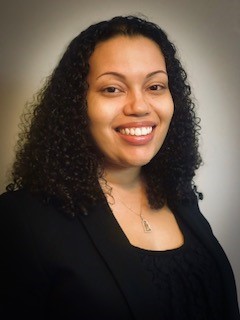 Wicomico Public Library's Board of Trustees is pleased to announce Ms. Ashley Teagle as WPL's next Executive Director.  She will begin her position in early January 2019.  Teagle comes to WPL from her position as Branch Manager of the Waldorf West Branch of the Charles County Public Library.
"We are excited to welcome Ms. Teagle to the library," said Dr. Maida Finch, WPL Board of Trustees chair.  "Her professional experiences and enthusiasm will support our mission of making libraries welcoming and inclusive community centers that provide a safe place for learning, discovering, and connecting with resources to enrich and empower."
Teagle grew up in Salisbury and relocated to Southern Maryland to begin her career as a librarian.  Since 2012 she has worked as a public services librarian, reference supervisor, and branch manager in Charles County.  She has experience with creative programing for all ages, implementing innovative technologies, and establishing community partnerships.
"My particular areas of focus in librarianship are under-served populations such as persons experiencing homelessness, leadership development and reader's advisory," said Ms. Teagle.
Teagle earned her Master's in Library and Information Science from the University of Southern Mississippi.  Her B.A. in English and Communications Arts is from Hood College in Frederick, Maryland.  She is an active member of the American Library Association and the Maryland Library Association where she serves on the Leadership Development Division.
Wicomico Public Libraries will be celebrating its 150th Anniversary in 2019. The Library system has four locations and is open seven days a week. Salisbury's main branch recently underwent extensive building renovations and technology upgrades. Print books, online resources, and programming for all ages are available at the branches.  The downtown location offers a homework help center, job search center, and Project Read.  The annual Light of Literacy program, celebrating literacy efforts in the community, will be held in April.
"With Ms. Teagle coming to Wicomico Public Library, I'm confident that WPL will not only continue its history of excellent service, but will expand its reach and impact in the community," said John Venditta, WPL Interim Director and Administrator of the Eastern Shore Regional Library.  "I look forward to working with her on many exciting and innovative education projects in Wicomico County as well as the entire region."
For more information call 410-749-3612 or visit the Wicomico Public Libraries website http://www.wicomicolibraries.org